White House Task Force attempts to end sexual crimes on college campuses
There is a new plan that aims to protect students from sexual assault on college campuses.
The White House Task Force to Protect Students from Sexual Assault brings with it a mandate to strengthen federal enforcement efforts and provide schools with additional tools to combat sexual assault on their campuses.
President Barack Obama established the task force on Jan. 22, 2014 in an effort to combat sexual assault against students.
"We have the capacity to stop sexual assault, support those who have survived it, and bring perpetrators to justice," Obama said.
According to a news release from the Office of the Press Secretary sent out on April 29, 2014, the task force is pushing a series of actions that would further the prevention of sexual assault on college campuses.
"Sexual violence is one of those issues we all wish didn't exist. And too often, our society has chosen to ignore it rather than confronting it openly and honestly," said U.S. Secretary of Education Arne Duncan.
Duncan praised the Obama administration for its efforts in releasing guidance under Title IX of the Education Amendment 1972, explaining how schools and colleges should deal with sexual violence.
The U.S. Department of Education, under Title IX, states that "federally funded schools must ensure that students of all ages are not denied or limited in their ability to participate in or benefit from the school's educational programs or activities on the basis of sex."
Title IX states that a school violates a student's right regarding student-on-student sexual violence when alleged conduct creates a hostile environment for a student and when a school, upon notice, fails to take effective steps to end the sexual violence.
A number of different acts fall into the category of sexual violence, including rape, sexual assault, sexual battery, sexual abuse and sexual coercion.
The State Center Community College District defines several other categories of sexual violence in which any sexual contact is committed against an individual without his or her consent. Such categories include "forcible rape," this offense, the district states, can be perpetrated against both males and females.
Other categories that fall under sexual violence are "statutory rape," which means "non-forcible" sexual intercourse with a person who is under the age of 18 and "forcible fondling," which means "the touching of the private body parts of another person for the purpose of sexual gratification."
A public service announcement launched by Vice President Joe Biden also encourages men to speak up and step in if they see someone in danger of being sexually assaulted.
The PSA was launched in coordination with the 1 is 2 Many campaign and the White House Task Force to Protect Students from Sexual Assault. The PSA features both the president and the vice president. Other notable individuals featured are Steve Carell and Seth Myers.
"Our daughters, our sisters, our wives, our mothers, our grandmothers have every single right to expect to be free from violence and sexual abuse," Biden said.
About the Writer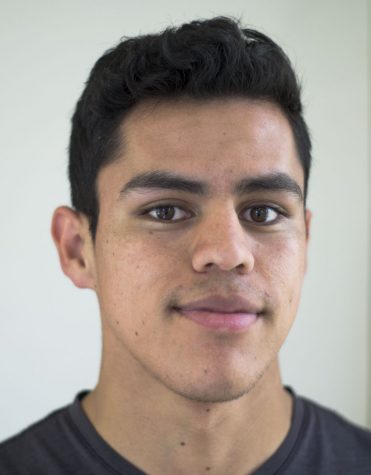 Cresencio Rodriguez, Editor-in-Chief
Cresencio Rodriguez-Delgado has led the Rampage for four semesters as the Editor in Chief. Cresencio joined the Rampage on January 12, 2014 and has reported...