The Great California Shakeout Shakes Up FCC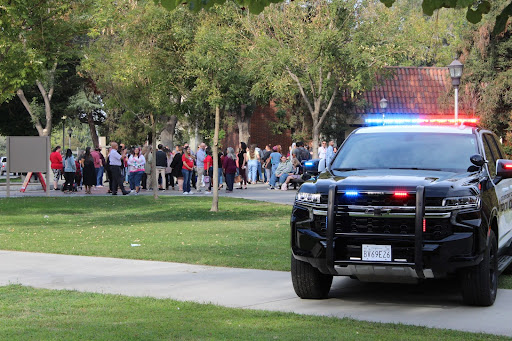 Fresno City College participated in The Great California Shakeout for the first time in State Center Community College District's history. 
Starting in 2018, the annual earthquake drill is held statewide every Oct. 20 to practice earthquake safety. The drill has participants "Drop, Cover, and Hold On" then evacuate a safe distance from any building. 
The event provided an opportunity for school procedures to be tested and FCC's fire and police academy students to gain field experience. 
FCC President Robert Pimentel felt the drill went well but said improvements can be made, especially their technology.
According to Pimentel issues with the text and email notification alerts being delayed when multiple are sent in a short time span. 
"It was a learning experience for all of us. We can never be perfect but we want to improve as much as possible" Pimental said.
There are plans for more emergency drills that will eventually include the soon to be finished FCC West Fresno Campus.  
Over 9.6 million people were registered to take part this year. FCC was the only SCCCD college to take part in the event.