COVID-19 Vaccination Sites On Campus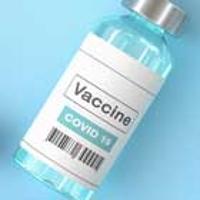 Fresno City College continues to offer vaccination sites on campus as students continue to adjust to the changes brought on by COVID-19.
Students are getting more comfortable with COVID-19 this semester compared to the previous during the pandemic according to FCC African American Coalition coordinator, Marcie Santana.
Vaccination sites on campus are run by the African American Coalition and are located by the main water fountain.
Their hours of operation on campus Mondays from noon to 3 p.m. and Thursdays from 10 a.m. to 12:30 p.m.
Vaccines are offered to people 5-12 years of age upon request, ages 12-17 with parental consent, and 18 years of age and older.
The vaccination sites offer Pfizer, Moderna, and Johnson and Johnson of the COVID-19 vaccine.
The African American Coalition is a COVID-19 equity project made from the Fresno Economic Opportunities Commission. FCC is one of the sites that African American Coalition is located at.
 The project is funded by the County of Fresno Department of Public Health to be able to provide COVID-19 services within Fresno County.
A problem within the African American Coalition and Fresno County as a whole is that people are not taking the necessary precautions like washing their hands, social distancing, and wearing face coverings.
Santana remains hopeful despite there being a drop in vaccination numbers.
"As school is returning all over the county and as we near the colder months where COVID and influenza are more prominent, I am hopeful that vaccination rates will increase along with the testing rates," Santana said.
Although the vaccination site is on campus for students and faculty, anybody is welcome to get vaccinated.
"We never turn anyone away. As long as the people being vaccinated have permission from Fresno City College staff to be present, we will vaccinate them," Santana said.
The African American Coalition have been at FCC semester after semester to provide students and faculty the opportunity to be vaccinated and help prevent the spread of COVID-19.
"First and foremost I would like to thank the President, their office, the Administrative and Operations people, students, faculty, and staff for hosting the AAC," Santana said.
Students like business administration major Estevan Rodriguez, have been generally favorable to the presence of vaccination sites. 
"It's more accessible for people who have to be here for periods out of their day," Rodriguez said.
Nelson Chavez, a photography major, believes that the vaccination sites are effective.
"For those who haven't got or choose not to get the vaccination, it's a great resource for them," Chavez said.
Although Chavez hasn't been vaccinated on site, he feels at ease knowing it's available throughout the semester.