ASG Kicks Off the Fall Semester with New Board Members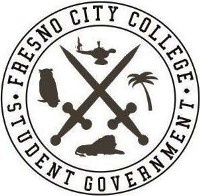 Fresno City College's Associated Student Government starts the fall semester off with new ASG members and a member shortage.
Sever Vang, student commissioner for the ASG, said the main challenge they are currently facing is a shortage in members.
The ASG board are a group to advocate FCC's students' voices to the board of trustees.
The current ASG board includes President Mateo Vargas, Vice President Michelle Gonzalez, Trustee Chance Vang, and Senators Endryk Aguirre and Mary Woods.
ASG President Mateo Vargas is an international student who has been attending FCC since fall of 2021 is majoring in economics.
Vargas has been involved in the student body since high school and was school president during his senior year. He said those experiences motivated him to run for FCC's ASG president. "It was just something that I was very inclined to doing," Vargas said.
After hearing he was elected ASG president Vargas said, "I'm super eager, you know, to start and see what we can do. So yeah, a lot of excitement, a lot of happiness. It was a little bit of a shocker."
Vargas felt the need to return a favor to the FCC campus to show his appreciation for his experiences.  
"I want to give back what this school has given me," Vargas said. "Honestly, the experience I've had so far with Fresno City College, these two semesters that I've been here have been extremely helpful and beneficial for me, and I was just thinking, how can I transmit this experience."  
According to Vargas one of his main priorities for ASG is to "somehow" put Fresno City College in the spotlight. 
"If somehow Fresno City can shine a little bit of a light to other community colleges, to other California state colleges with the things we do, it would be amazing," Vargas said. 
As soon as Vargas was elected, he was getting requests from students on what they want to see change for the campus. One of those requests is more recycling bins.  
Psychology major Michelle Gonzalez chose to take on the role of the ASG vice president as a way to be more involved with campus. 
Gonzalez is excited but nervous about what to expect as an ASG vice president.
"I am grateful for the opportunity to be part of a group that represents student voices," she said. 
The role of the ASG vice president includes the responsibilities of sitting in on meetings, committees, and activities for the campus community.
When her first in-person campus experience started in the spring 2022 semester, Gonzalez wanted to be more involved and ran for ASG vice president. 
"It has been difficult trying to be part of the community. Also, I want to work with other people to be able to make the school a safe environment where people can come and learn," Gonzalez said.
Students with any issues or concerns can voice their opinions to ASG members to see what actions they can take to improve them. The ASG is located in the Student Center room 205 above the bookstore. 
According to Vang, ASG members are only attending meetings every other week. Some meetings take place in-person in the Senate chambers and Student Activities, while others are virtual. 
"It may take a little bit of time out of your day, but at the end, it's honestly worth it for the students on the campus," Vang said.
The ASG trustee and student representatives attend SCCCD Board of Trustees meetings and submit reports at each Student Senate meeting.