Bright Smiles at Low Cost at the Dental Hygiene Clinic
Hang on for a minute...we're trying to find some more stories you might like.
If you have postponed seeing your dental hygienist because you have no insurance and limited funds to pay for service, you now have something to smile about.
You can get your teeth cleaned for only $15 at the Fresno City College dental cleaning clinic, and you do not even have to be affiliated to FCC to get the service.
Anyone who does not suffer from any medical or dental condition that would make treatment hazardous and whose oral condition is acceptable for student learning is eligible for a teeth cleaning. Patients who are approved are given a free preliminary exam before the cleaning as well as a follow up appointment.
The clinic is operated and supervised by faculty and a licensed registered dental hygienist, and the services are given by second year dental students. There is one faculty member on watch for every five dental hygiene students.
"I am proud of our students and our diversity," said Joanne Pacheco, director of the department of dental hygiene. "We are turning students into professionals where they will have a career that will last their lifetime."
The program is accredited by the American Dental Associations' Commission on Dental Accreditation, which is the only nationally accepted accrediting body in Dental Hygiene.
The clinic should not replace your regular visits to your own private dentist. The services offered only include; Dental Hygiene Therapy (cleaning), full mouth radiographs survey, panorex radiograph, bitewing radiograph survey, sealants, interim therapeutic restoration, and duplication of radiographs. The services can range from $5 to $15.
The only downside is that appointments can range from two to four hours, so patrons are encouraged to plan accordingly. Supervisors must verify each step through the process for the students learning and the safety of patients. Fees are also due the same day as service.
"I was very happy with the dental care I received today," said Jared Bartron who was was all smiles as he left the clinic "Even though they are students, it still felt like they knew what they were doing. They were like professionals."
The Dental Hygiene Clinic makes sure to send clients off with some dental care products that are adjusted to their needs, such as floss, toothpaste, toothbrushes, and mouth-wash.
Students are encouraged to call (559) 244-2601 or visit the Dental Health Clinical Skills Lab during office hours to make an appointment.
About the Contributor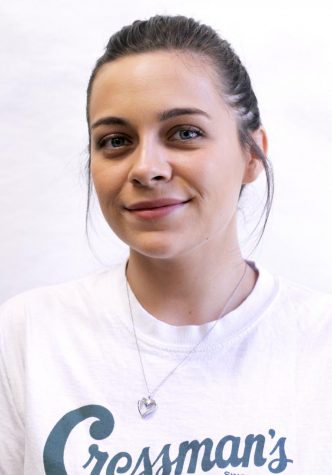 Avery Johnston, Reporter
Avery Johnston, 26, is a third year college student at Fresno City College. She is graduating this semester from FCC as a journalism major. Avery will...