City Fest Scholarship Event Offers Diverse Foods, Entertainment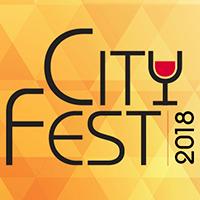 Get ready for City Fest, the largest campus scholarship fundraising event at Fresno City College.
City Fest will take place in the Old Administration Building on Sept. 21, from 6 p.m. to 11 p.m.
"City Fest is one of our very important events here because not only does it support Fresno City College, but it also gives the students the opportunity to work hard to receive such an outstanding award to excel in their education plan," said Kathy Bonilla, public information officer.
According to the FCC website the humanities Dean's Medallion will be awarded at City Fest to the students chosen "whose academic achievements, service to the community, and general excellence have brought honor to the College and distinction among their peers."
Each instructional division selects a student as the Dean's Medallion Award recipient. Dean's Medalists receive a $500 scholarship.
City Fest will also have food, beer and wine vendors as well as entertainment, featuring live music from the 1980s tribute band Max Headroom and music from DJ Melie Mel and Crew. A silent auction will also take place during the event.
Tickets are $35 which includes one drink ticket, food and a souvenir wine or beer glass. You can purchase your ticket at the Fresno City College Business Office or online at EventBrite.com.