She Felt Beautiful at Her Prom and Wants to Help Others Feel the Same
A Fresno City College student is making prom season less expensive for girls in need.
Sophia Bautista, a political science major at FCC, took to Twitter on April 8 to offer her past prom dresses to girls who were on a budget. She's also providing a makeup artist, and a nail service free of charge to girls who take her up on her offer.
Of the dresses she's lending out, one is long, red and strapless, and the other is a short white formal style dress, both size small. Since her tweet, three girls have asked to borrow a dress, Bautista said.
Along with the kind comments and replies Bautista is receiving, other girls on Twitter have also made posts offering to lend out their prom dresses to students who cannot afford it.
Bautista explained that because of her insecurities throughout high school, her parents spent a little over $400 to make sure her own senior prom night was special.
"I got to feel beautiful because I could afford to be, and it meant a lot to me that my parents were able to drop that much money for something as trivial but as special as prom," Bautista said. "I want that for every girl."
A girl's big night can become costly between the dress, hair, makeup, and shoes. Along with that is the cost of tickets and transportation. Students in the Western U.S. spend over $600 each on their prom, according to yahoo's Prom Across America Survey.
Bautista explained that because her parents are Asian-American immigrants, she assumed they would be upset about how much her prom cost, but instead they said nothing as a gift to her.
"I felt so beautiful that night when I put that red dress on, and had my makeup and hair done," she said. "For the first time, I felt like I possessed the kind of beauty that didn't need validation, and I want every girl to have that moment where they just can't deny that they look gorgeous. That's why I had the prom dress drive."
Bautista, 19, has made other headlines for her community involvement in the past year. She organized last September's DACA protest in Fresno's Tower District which brought hundreds, and she also spoke at the second annual Central Valley Women's March.
About the Contributor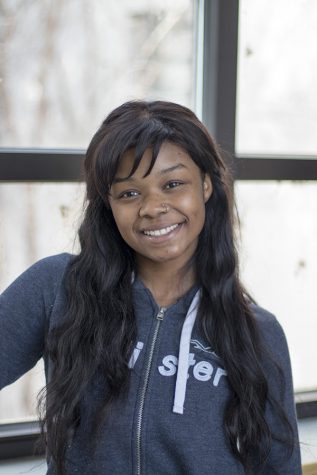 Sasha Saunders, Reporter
Sasha Saunders was born in San Francisco, California in 1998. She lived in various locations around Oakland up until the age of 3 when her mother, who...