New ASG Leadership Elected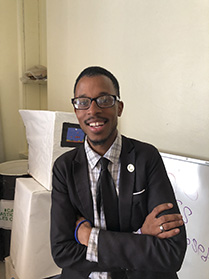 A previous version of this story misspelled the name of Angela Van Gilder.
Christopher Washington was elected president of the Associated Student Government on April 30.
Also, Angela Van Gilder was elected vice president, and Carlos "Chuck" Rodriguez was chosen as the new student trustee.
Washington is the first African-American president-elect in the history of student government at FCC.
"Due to me being the first African-American ASG president, there will be a higher standard that is expected of me from the African-American community," Washington said.
He says his main goal as ASG president is to make students' lives easier.
"Student hunger is a main problem that we are facing on campus, and I want to create a system in which your card has more value than just identification," Washington said. "I want to implement a system in which your ID card is also your gas card, meal card and electronic parking pass."
Another concern Washington and Van Gilder want to address is safety. Washington said he is seeking to implement changes that will be proactive towards student safety.
Many FCC students are expressing concerns about safety with the ASG, particularly about the sexual assault in a parking lot on campus last fall.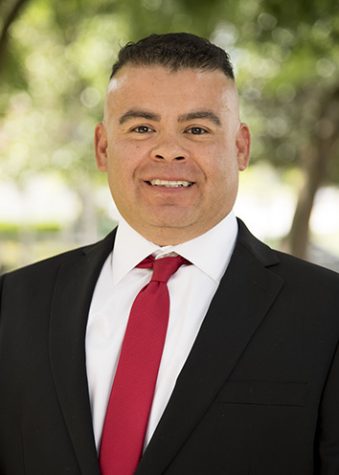 .
"We are currently working with campus police to come up with ways of improving safety as well as preparing students for emergency situations," Van Gilder said.
"Coming from a public relations background, I have the ability to create a safe haven for students while allowing them to be able to talk about all of their issues," Washington said.
Van Gilder says every low income student should be able to obtain some sort of scholarship. "I want to look into the possibility of creating small scholarships for students on campus who are low income, yet do not fall within the EOP&S or DSPS guidelines," Van Gilder said.
"I did not join ASG to be silent and not see things through," Rodriguez said, adding that he is pushing for a double decker parking lot.
"When you buy a parking permit, it's just like buying a hunting permit," he said. "Come the beginning of the semester, if you're not [at FCC] early, you're hunting for a parking place."
Along with more parking spaces, Rodriguez says he is working on giving students flash drives and pens.
Keeping in touch with students is important, Washington said. "I will be sending periodical email blasts to make sure that I am successfully interacting with the students," he added.
"The sky's the limit," Rodriguez said. "It's just a matter of getting the backing from the students."