Gender Neutral Restrooms Coming to Fresno City College
Fresno City College will soon be including gender neutral restrooms on campus, according to Shannon Robertson, construction services manager.
While Robertson did not give an exact date when the restrooms will be available, she said the restrooms were originally single-use but now will be switched to gender neutral.
Robertson has also not revealed the location of the restrooms, but she described how people on campus can identify the restrooms for use by their new sign.
"The sign is a triangle superimposed on a circle and has the traditional figure of a male and a female separated by a line," said Robertson.
Cheryl Sullivan, vice president of administrative services, said she believes the gender neutral bathrooms will benefit the campus.
"This will allow students that don't identify as male/female to have a safer school environment," Sullivan said.
Others who will benefit from gender neutral restrooms include those who do not conform to gender, people with small children, caregivers of the opposite gender, and those who feel unsafe or uncomfortable in gendered restrooms.
Laws that require one to use a particular restroom in conjunction with their gender identity, "effectively bar trans individuals who have not been able to obtain the documentation necessary to change their gender marker from using the facilities that fit their gender identity," according to Goodtherapy.com.
Trans people who have not legally changed their gender marker must therefore break the law, incurring fines and/or imprisonment—every time they use the restroom.
About the Writer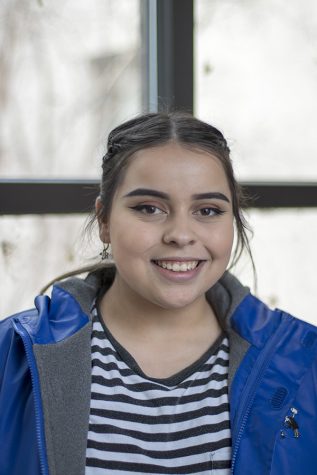 Gabbi Micheli, Reporter
Gabbi Micheli is 18 years old and a journalism for transfer major at Fresno City College.

She was born and grew up in Bakersfield, a town in Southern...