Workshop Guides Students to Graduate or Transfer
Fresno City College counselors helped students determine if they are ready to graduate or transfer at the end of spring semester during the "Success in the City" event in the student lounge on Feb. 28.  
Two sessions — 9 a.m. to noon and 3 p.m. to 6 p.m.–  were scheduled so students could walk in to meet face to face with counselors before the March 16 deadline to apply for graduation.
"Some students are meeting degree requirements already, and they don't even know it," said David Shoemaker, transfer counselor.
Students who had accumulated 45 units or more received emails along with other advertisements notifying them about the event, Shoemaker said.
Yessica Flores, a fourth year student in the medical assisting program, said she became aware of "Success in the City" because of the email.
"I was just at work and was like, 'Oh no, I have to get to this,'" Flores said.
Other students such as Nina Orozco, a psychology major, saw fliers posted around campus describing the event.
"I'm about to graduate to transfer," Orozco said. "So I just wanted to make sure everything is updated, everything is good to go before I transfer."
Orozco encourages students looking to transfer to find a counselor specific to their major and make constant visits so as to be sure they are on track. She also said students should see counselors to know which classes to take next.
"Get to a counselor that you know and trust. Talk to them," Shoemaker said. "I just think that is the best way to figure it out."
To graduate, one should meet a 60 unit threshold with a 2.0 grade point average in all classes applicable to the respective degree and satisfy the district's residence requirement, general education and specific major requirements.
Shoemaker said that students wanting to get information on transferring can go over the same information at the Transfer Counseling Center, located inside the Student Services building on campus.
Those who just want to know about graduating and commencement can visit the Counseling Center, also inside the Student Services building.
About the Writer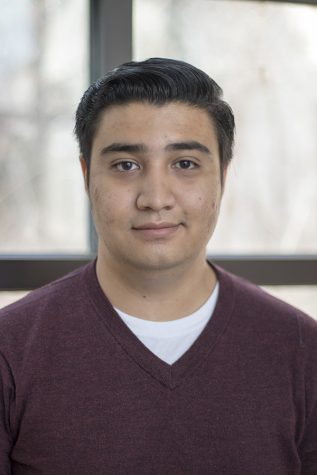 Andrew R. Leal, Reporter