ICC Holds Fresno City College's First Chili Cook-Off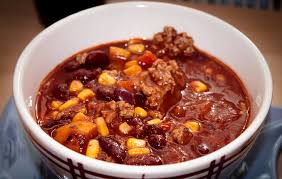 A new event is cooking up at Fresno City College.
The Inter-Club Council club is holding the campus' first ever chili cook-off on Feb 23. The cook-off will be held in free speech area near the cafeteria.
The idea of the cook-off started at an ICC meeting held by chair Kaura Lopez.
In one of the weekly meetings where all of the clubs on campus get together to discuss ideas and brainstorm on events, M.E.Ch.A's representative mentioned the chili cook-off. The clubs agreed to the idea and have been planning ever since.
Lopez says this is the first year in a few years where the clubs decided to participate in events with each other.
"One of my main goals as ICC chair was to get them more active and do more events as a whole with more club involvement," says Lopez.
Because the cook-off is an ICC event, only clubs can participate, Lopez said. The chili won't be fore sale, because the event is just supposed to be for fun, she said.
Clubs participating are the Veterans Club, LGBTQ+ Spectrum Club, Teachers of Tomorrow, Early Childhood Education and Educators, Asian American Club, M.E.Ch.A, and the Pan Afrikan Student Union.
Clubs are allowed to start prepping as early as 8 a.m. and no later than 10 a.m. Due to the basic school guidelines in terms of cooking, all products must be cooked the day of the competition and must be cooked while on campus.
Judging for the cook-off takes place at noon. At this time, Sean Henderson, Dean of Student Services, Jonathan Davey from FCC's culinary department and Chef Rudy from Taher will be given score sheets, where they will determine which club receives the first place prize of a paid pizza social. The ICC association will then reward the winning club and its members with a day of pizza and drinks.
"I thought that was also a great opportunity for more members of the association to get to know the clubs," Lopez said.
There is a total of four different awards the clubs could receive. Along with the first prize of a pizza social, judges will award the second and third place winners with the titles of most creative and most spicy.
The last prize is determined by students, faculty and staff. Each club will have a number that represents them and clubs will have samples out on the tables for everyone to try. Whichever club has the highest rating will be receive a people's choice award.
About the Writer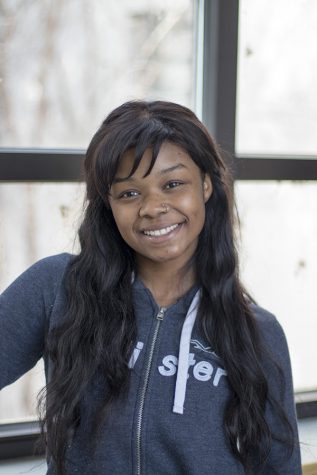 Sasha Saunders, Reporter
Sasha Saunders was born in San Francisco, California in 1998. She lived in various locations around Oakland up until the age of 3 when her mother, who...