Dental Hygiene Clinic Provides Something to Smile About
Nearly half a century ago, Fresno City College opened its dental hygiene clinical skills lab in the Health Science Building. Today, the program continues to graduate dental hygienists and provide community members low-cost dental services.
Joanne Pacheco, clinic director, said that the clinic treats about 3,000 patients, ranging in age from 5 to 105, each year. The only requirement to be a patient, Pacheco said, is "to have teeth."
Thirty students are accepted into the program by lottery each year.  Currently, 58 students, including 28 second year students, are enrolled. The program has graduated about 900 people since its start in 1974.

"You have to take the prerequisites and then spend two years with us as a cohort," said Monta Denver, former teacher and faculty member. "Then you're out of here, and you go to work. And it's good work."
Former patient Ian Young said he distributes fliers at coffee shops to promote the clinic to make sure the community is aware of the low-cost services the program offers.
Young said that despite being 43 years old, the clinic has current equipment. His girlfriend, Zuzana Rhoads, is a student in the program.
"This is a very intense program," Young said. "They're learning from the best of the best."
Cost of receiving service at the dental clinic ranges from $7 to $15, depending on treatment. A cleaning and full mouth x-rays are $15; interim therapeutic restoration is $7, and specific partial mouth x-rays range from $5 to $10.
Patients should also note that since students in the program are gaining practice and learning with supervision from a registered dental hygienist, appointments will require two to four hours, which is more time than with a private dental business.
There is no requirement to provide dental insurance, however it is urged that patients do not substitute the treatment at the clinic for their routine dental treatment with their dentist, according to information in a general information pamphlet published by the dental program.
Appointments are open to the public. To schedule an appointment, call the office at 559- 244-2601.
"If anybody understands teeth, it's the people that teach it,"  Joanne Limperio, who has been a patient at the clinic for 12 years said. "There's nothing better; it's fantastic."
About the Contributors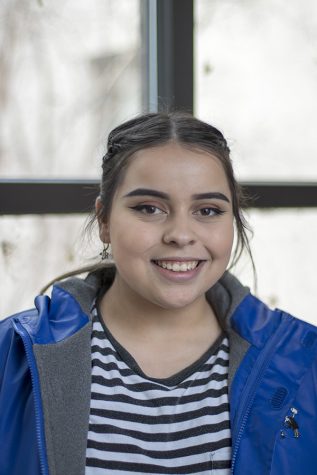 Gabbi Micheli, Reporter
Gabbi Micheli is 18 years old and a journalism for transfer major at Fresno City College.

She was born and grew up in Bakersfield, a town in Southern...