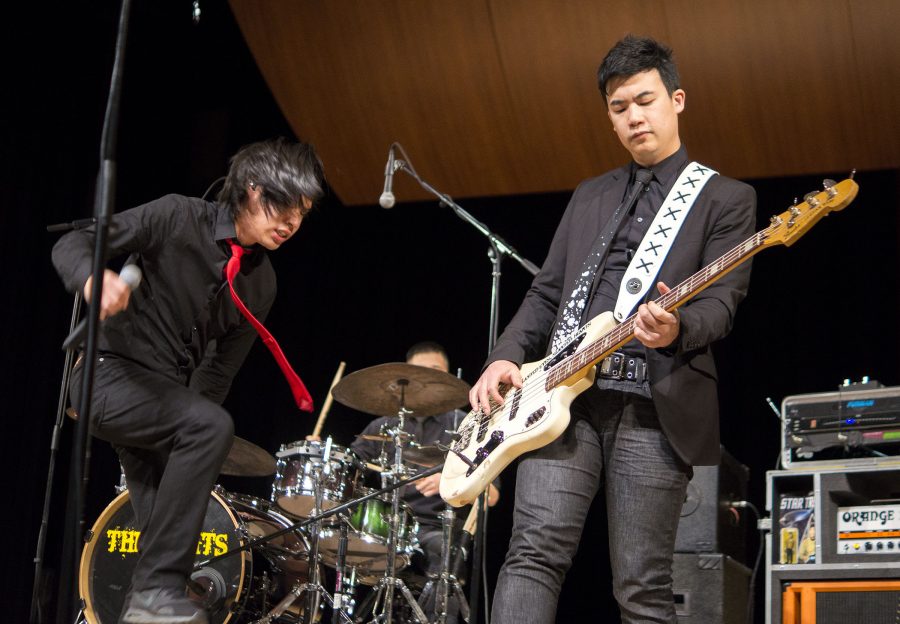 Photo by: Ram Reyes
After Winning Supreme Court Case, The Slants are Returning to Fresno City College
August 25, 2017
Portland rock group The Slants are coming back to Fresno City College on Sept. 6 to perform in the Old Administration Building Auditorium, announced Asians in the City.
The performance is free to the public, but will have limited seating.
Bassist Simon Tam will kick off the event at noon, giving a speech on the band's journey. Then The Slants will be in concert at 1 p.m.
The group made headlines earlier this year for winning their challenge of a lower court's ruling on copyrighting their name in the Supreme Court. The band had been refused a copyright for their name by the U.S. Patent and Trademark Office, which considered it offensive towards Asians.
On June 19, the band announced it had won its battle with the U.S. Supreme Court. Tam said in a statement: "Now, Americans can decide who should prevail in the marketplace of ideas rather than a lone examining attorney. Oppressed groups will no longer have their identities shaped the sensibilities of dominant ones."
The Slants visited FCC on April 3, during Asian-American month. Asian-American studies instructor John Cho and business instructor Nancy Holland said Tam contacted them months before to see if the band could perform and talk about their legal battles.
The Slants have been active since 2006 and is the first band to be comprised of only Asian-American members, including singer Ken Shima, bassist Tam, guitarist Joe X. Jiang, and drummer Yuya Matsuda.
For more information on the performance, call 559-489-2218.
Opinion Editor Frank Lopez contributed to this story.