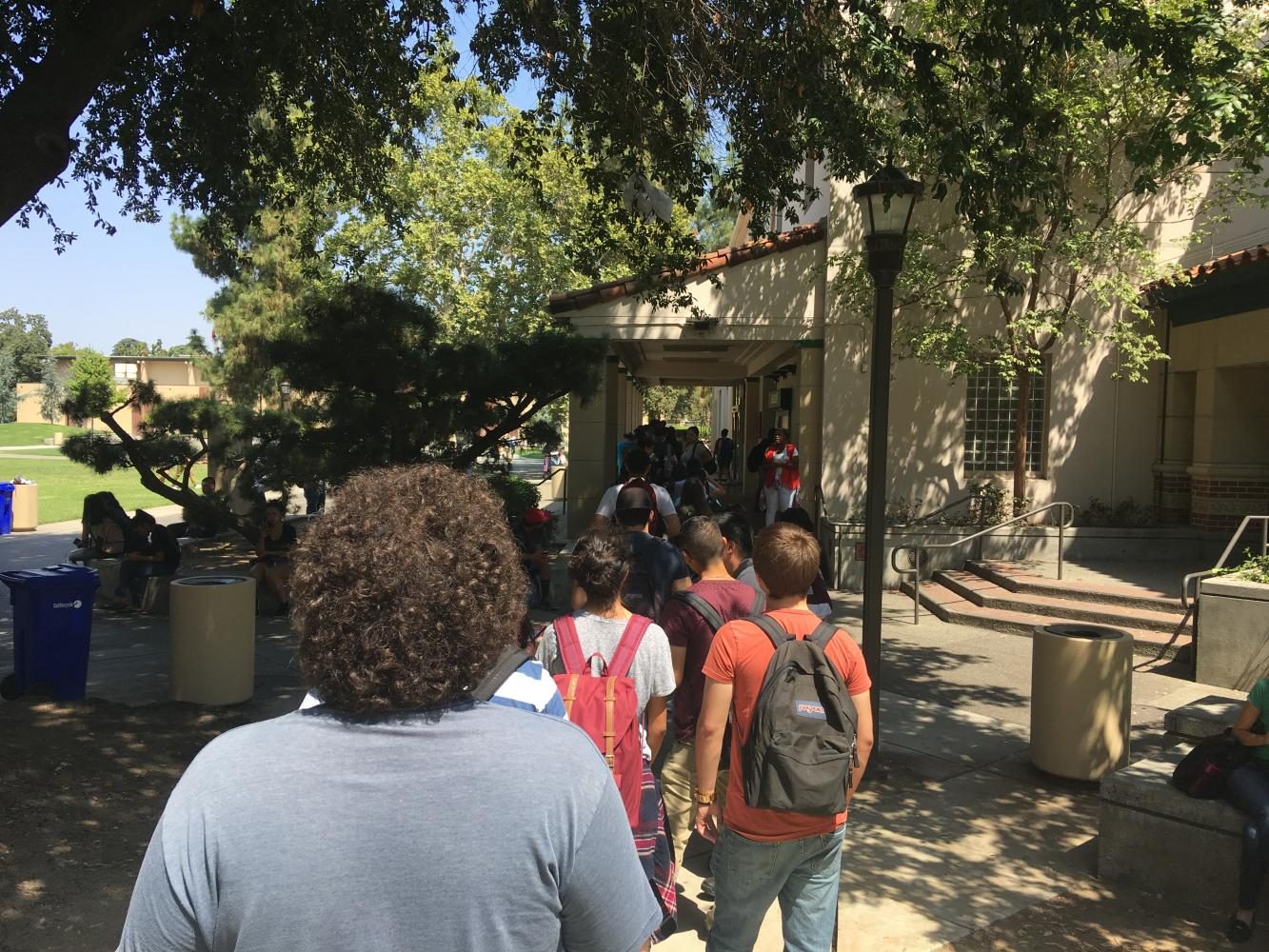 Photo by: Jimmy Heng
Bookstore Line Shorter Than Usual, Students Say
August 21, 2017
The Fresno City College bookstore has been notorious for having long lines throughout the first week of the semester. However, it wasn't the case the first week of the fall semester.
Jonah Schneider, a student who waited in line, says that he waited 20 minutes or less to walk in the store when it used to take twice that time.
Are more students just finding other places to buy their textbooks? Many students place lower prices as their top priority.
Students share that finding textbooks online or purchasing e-books are usually the cheapest option available to students. Websites such as Amazon and Chegg have become very popular sites to rent or purchase textbooks.
However, not all students prefer buying them online. Vong Vang, a first-year FCC student and animation major, says the prices of bookstore textbooks are relatively the same as they are online and that students have to be careful when they're having something delivered to their home.
"I have never bought from the bookstore and will never do so in the future," said Jacina Dailey, a second-year FCC student and English major. "All of my books, I find online for much cheaper. I prefer physical, but if an e-book is cheaper, I'll get it."