Drought is "Serious Situation"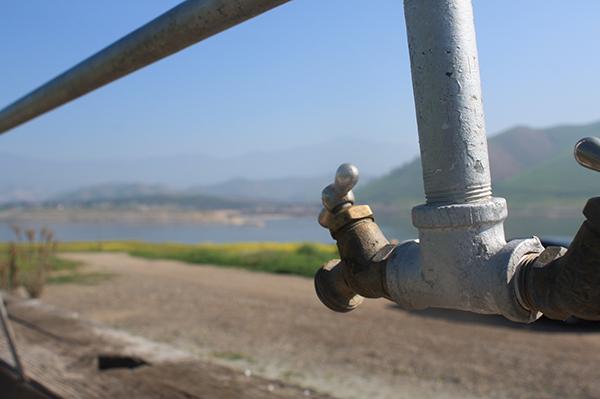 Four showers a week per household.
No watering of lawns.
No water in swimming pools.
No water for farmers which means, very little produce.
Sounds like something out of a doomsday movie?
No. The situation is here and real — the new normal in California because of the below average rainfall totals, four years in a row.
"We have only received a fraction of what would normally be our average," said Fresno City College Geography instructor, Jeannine Koshear. "So we are definitely looking at a fourth year of drought."
The most recent rain totals recorded at the Fresno Air Terminal suggest Fresno got only .21 inches of rain in January which was also the warmest and driest January on record since record-keeping began in San Francisco in 1849. The last drought of this severity according to Koshear, was in 1976-77, when California had approximately 14 million fewer people.
January recorded rainfall totals for Lake Success Dam in Porterville at 0.00 inches, according to the National Weather Service.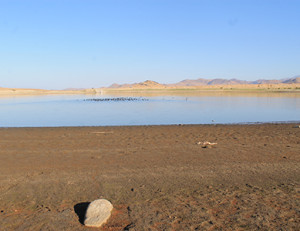 "We are definitely in a serious situation," she said.
California is not alien to droughts, in fact; it has suffered serious droughts in the past, but with global climate change, higher frequencies are impacted by the change in climate as well as durations and severity of droughts, Koshear said.
Population growth increases the demand of water and depletes water resources that may not always be there.
NASA satellites show that the ground levels in the Western portion of the San Joaquin Valley are actually deflating measurably from the pumping out of ground water, according to Koshear.
"Ground water is a limited resource, it is renewable," Koshear said. "But when you pump out an aquifer, the space that the water occupied then collapses; it is not the same."
Communities such as Porterville are under a lot of stress due to the severity of the drought that continues grow, Koshear said.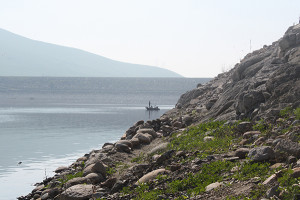 "There are communities East of Porterville, people on private wells, households that are without water now for over a year and it's a pretty desperate situation," Koshear said.
"I'm not sure we are not going to have more droughts," said Diane DeFreitas, economics instructor.
She said even though California is experiencing one of its worst droughts, the state, as a whole, would not suffer greatly, given its diversified economy with the tech industry in the Bay Area and the entertainment industry in the South.
"We would need to spend a lot of money, billions of dollars, to improve our infrastructure," De Freitas said. "I think that is really important to do, economically."