Students must consider new rules, preferences when registering for classes
A new admissions requirement at California State University, Fresno, may affect your eligibility for next fall.
Fresno City College students planning to transfer to Fresno State in the fall 2015 semester must complete their transfer degree by the end of the spring semester.
Frances Lippman, admissions and records manager, said students "have to have all 60 transferable units done at the end of spring."
She explained that in the past, students used the summer to complete the courses they needed to transfer, but that is not the case anymore.   
Before, "Fresno State was not impacted and would allow students to take a fluff transfer class to meet the 60 units," Lippman said.
Those students would receive a conditional admission, but "had some leeway in the summer to pick up one, two classes to fill in the 60, and just had to show that they finished those and they would be admitted," Lippman said.
Even students who do not have immediate transfer plans are trying to get the best schedules for the spring semester.   Registration for spring classes began on October 30 and students who are returning and have completed a student educational plan were allowed to register after Nov. 4.
Students who have not completed a student educational plan and are returning must wait until Nov. 26 to register. Students who are distinguished by the government are the first to register.  This group includes students with disabilities, veterans and foster youth among others.
Stephanie St. Louis, an accounting major said she is planning on registering for morning class sessions in the spring. She said she plans on obtaining a part time job and having a good schedule would help her.
"I think I'd like to develop a morning schedule," St. Louis said. "I registered late last semester, so I didn't have much of a choice as to my timing." She registered at the last minute in late July because she decided to return to FCC at the last moment.
St. Louis completed a Student Educational Plan when she returned and will register on Nov. 13.
Paula Roberts, who plans to earn a degree as a radiology technician says she plans to register for afternoon classes because she normally has doctor appointments in the mornings. Roberts has physical disabilities that require frequent visits to her doctor.
"I like the afternoon classes, because it gives me the morning to take care of my business," she said.
Roberts says she is currently in good standing and does not have any registration barriers.
She will register on Nov. 12.
The Admissions and Records Office will hold an event for students who wish to ease their registration process.
Counseling, fee payments, financial aid and academic holds will be the focus of the event.
The event will be held this Friday, Nov. 14, 2014 in the FCC library from 1 p.m. to 7 p.m.
About the Writer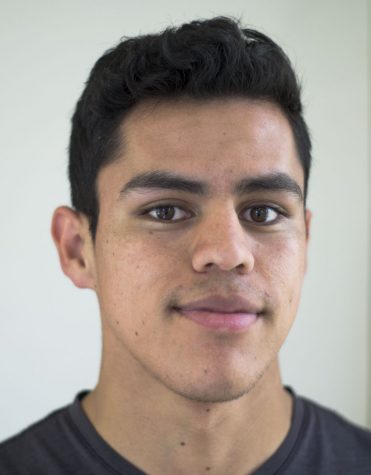 Cresencio Rodriguez, Editor-in-Chief
Cresencio Rodriguez-Delgado has led the Rampage for four semesters as the Editor in Chief. Cresencio joined the Rampage on January 12, 2014 and has reported...