Breast Cancer Issues Addressed
About one in eight women in the United States will develop invasive breast cancer over the course of their lifetime, and it continues to be the most common type of cancer diagnosed among women in the U.S.
According to information available on the American Cancer Society website, in 2014 alone, approximately 232,670 new cases of invasive breast cancer will be diagnosed in women and about 40,000 women will die from the disease which is the second leading cause of cancer death in women.
With a one in 36 chance of dying from breast cancer, women are teaming up with other groups and mobilizing to stamp out the disease, and what better time than in October, designated nationwide as Breast Cancer Awareness Month.
Locally, several nonprofits hosted their traditional awareness events.
Susan G. Komen Central Valley held its annual Race for the Cure at Fresno State over the weekend and attracted many supporters. Several team and individual supporters ran to raise funds for the local foundation.
Another local event that attracts the community is the annual Pink Show, an art exhibition fundraiser for cancer awareness.
The Pink Show runs through Oct. 31, and local artists will be featuring their artwork dedicated solely to breast cancer.
The show is being held at the Brush and Easel Gallery on Shaw Avenue.
While events take place annually for awareness about the disease, there are also local centers that work to provide patients in the valley with proper care daily.
The Women's Imaging Specialists in Health Care Breast Center offers mammogram screenings for women beginning at age 40.
Otis W. Brawley, M.D., Chief Medical Officer at the American Cancer Society, is responsible for promoting the goals of cancer prevention and quality treatment through cancer research, recommends the screenings for women.
"This is one screening test I recommend unequivocally, and would recommend to any woman 40 and over, be she a patient, a stranger, or a family member," Brawley said, according to the W.I.S.H website.
Breastcancer.org provides a clear step-by-step Breast Self Exam process.
While many associate breast cancer with women, men also get diagnosed with the disease. According to the American Cancer Society, men have breast tissue that can also develop breast cancer.
However, since male breast duct cells are less developed than women's cells, it is not as common for men to get diagnosed with breast cancer according to the ACS.
According to the Susan G. Komen Central Valley website, breast cancer occurs when cells in the breast tissue divide and grow without normal control.
About the Writer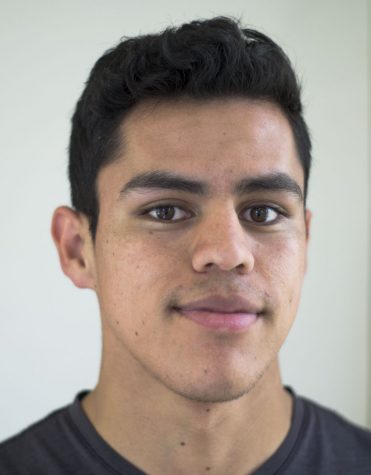 Cresencio Rodriguez, Editor-in-Chief
Cresencio Rodriguez-Delgado has led the Rampage for four semesters as the Editor in Chief. Cresencio joined the Rampage on January 12, 2014 and has reported...