FCC to Increase Class Offerings in Spring 2015
Amber Montgomery, a liberal arts major with an emphasis in social science, is one of many students who will benefit from an increase in classes at Fresno City College and the State Center Community College District.
"I had difficulties trying to get into English and math classes which were the basics that I wanted to start with," Montgomery said. "So by the time I was able to register, there was hardly anything."
Like many students, Montgomery was left with no choice but to put her academic goals on hold.
"There was practically nothing left," Montgomery said about not being able to take her core classes this semester.
Montgomery is also in academic probation, which puts her at an even greater disadvantage as she had to start over again but this time, with classes she didn't even need—something she has done just to stay enrolled.
But those days are over, thanks to Proposition 30 which was passed on Nov. 6, 2012. The proposition mandated income and sales tax increases to fund the state's educational system and ensuing funds have boosted revenue for California's schools and colleges and brought much needed relief for students like Montgomery.
Finally, beginning in spring 2015, the students at Fresno City College will begin to see the benefits from the passage of this proposition.  The State Center Community College District plans to begin the increase in the amount classes for all of its campuses in the spring and summer of 2015.
"We use [Proposition 30 funds] to increase classes," said FCC President, Tony Cantu.
This projected increase comes after an outstanding number of classes were cut during the recession and student enrollment dropped.
Vice-President of Student Services, Chris Villa said, "We're confident that we are going to make an impact in increasing enrollment."
To meet the needs of the anticipated increase in enrollment, a job fair was held on Monday at the Herndon campus in Fresno in order to recruit prospective, part-time faculty who would be teaching the new sections being added.
"We have to expand sections and to expand sections, you got to hire more faculty to teach those sections," Villa said. .
Ryan Creek , social work major, said that adding more classes is a good idea.
"Sometimes people can't make it to school at a certain time and more classes means that more people can come to school," he said.
Creek said this would make it easier for students to attend classes throughout the day.
Biology major, Kyle McGuire doesn't quite agree with the idea of increasing the number of classes. He said the increase of classes would mean more students and crowded classes instead of a more intimate classroom setting where, he believes, students learn best.
However, McGuire agrees that increasing the amount of classes would give him an opportunity to explore more classes within his major.
"It would be nice to have more options," McGuire said.
Villa says the main focus, more than anything, is about students.
"This is about student access," Villa said. "This is about making sure that every person in our community has knowledge, has the ability to, if they so choose, register for classes at our college."
About the Writer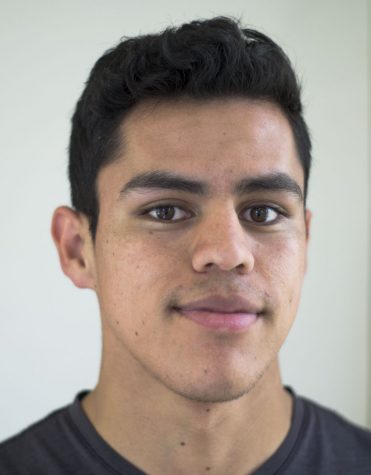 Cresencio Rodriguez, Editor-in-Chief
Cresencio Rodriguez-Delgado has led the Rampage for four semesters as the Editor in Chief. Cresencio joined the Rampage on January 12, 2014 and has reported...