Student Mental Health Becomes Priority
About 31.5 percent of students attending Fresno City College suffer from depression, and 4.7 percent have attempted suicide, according to data collected in 2013 by the Psychological Services of the State Center Community College District as part of a survey by the American Health College Association and National College Health Assessment.
The data which was collected over the course of 12 months led the Psychological Services  to  four main concerns for community college students — that many community college students have mental health challenges because of stress, work, sleeping difficulties and anxiety.
These challenges lead to even more anxiety, depression, thoughts of suicide and sometimes even actual suicide.
The national rate of depression among community college students is an estimated 31 percent according to  the American Health College Association and National College Health Assessment survey.
The data collected by the Psychology Services show that students attending other campuses within SCCCD showed similar challenges with 31 percent of students attending Clovis Community College, 29 percent of Reedley College students and 21 percent of Madera Center students suffering from depression.
"Too many people resist treatment because they believe depression isn't serious," according to the "Faculty and Staff Handbook for Assisting Students in Distress," issued by the Psychological Services.
Those battling depression also think that they can treat it themselves or that it is a personal weakness rather than a serious medical illness.
"No one's going to judge you," said Sarah Hayes, junior advisor for the Active Minds Club at FCC.
Hayes who is also a student aide in the Psychological services office said seeking psychological help should never be something to be embarrassed about.
"It's ok to have mental illness, problems or mental health problems," Hayes said. "Also, it's ok to get psychological help."
Hayes takes part in several events designed to decrease stigma surrounding mental health stigma.
The shame or humiliation from others comes in many forms and one of those forms, according to Hayes, is being thought of as "crazy" for seeking psychological help.
"They don't want to admit that they're having problems at home or they're having problems functioning," Hayes said.
Psychological Services at FCC offers help to students as young as 17 and as old as 40 and is among the best in the state, according to Brian Olowude, coordinator of the program.
"What we do with the resources we have is quality and students are definitely benefiting from them," Olowude said.
Olowude works to make sure students are getting the appropriate services that meet their psychological needs.
"We know that if someone is doing better psychologically, they have more resources internally to devote to their academics," Olowude said.
FCC's psychological services has stood up to those at universities across the state according to Olowude.
"We're very lucky at Fresno City, actually within our district, to have psychological services," Olowude said. "Many community colleges throughout the state do not have [psychological] services."
Psychological Services is located in the Student Center building above the bookstore and is open from 8 a.m. to 5 p.m. Walk-ins are always welcome, but students must first fill out a form which can be downloaded from the FCC website.
However, Olowude says that Psychological Services does not necessarily give advice to students but instead guides them on how to search for the best resource for them.
"We help them determine what's going to be best for them," Olowude said.
His office has also created an "Wellness Matters", an app for iPhones and Androids  that addresses the need for creative solutions to meet the needs of Mental Health Awareness and Services available to college students." Olowude encourages students to download and use it.
Olowude says that in matters of mental health, "there should be no shame or stigma in reaching out for assistance."
About the Writer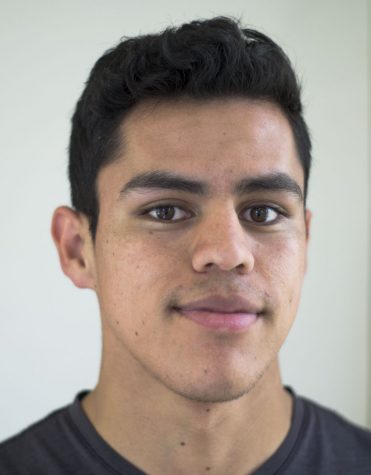 Cresencio Rodriguez, Editor-in-Chief
Cresencio Rodriguez-Delgado has led the Rampage for four semesters as the Editor in Chief. Cresencio joined the Rampage on January 12, 2014 and has reported...