Repairs in Student Services building
Students attending summer school at Fresno City College are expected to see some renovations around campus.
The second floor of the Student Services Building, along with other areas of the college, is being renovated throughout the summer.
The Counseling Department Hub, the Dean of Counseling and the office of the Vice President of Student Services will temporarily relocate to Building A, located southwest of the Old Administration Building.
In order to adhere to the timeline for the project, several faculty and staff have vacated their offices and work stations according to an email sent out by the Vice President of Student Services, Dr. Christopher Villa.
"There will be limited access to the Counseling Department through the door located on the second floor," Dr. Villa said.
All other offices within the SS building will remain closed off to students and faculty throughout the summer.
The Transfer Center will be temporarily relocated to the Career and Employment Center in the Library Room 147 and the El Camino Hacia El Futuro Program will be temporarily housed in OAB 272.
Signs are posted around the building during its renovation in order to inform the campus community about the temporary relocations.
These relocations will be in effect until Friday, August 1.
All offices are expected to open back up and return to their usual locations by the start of the fall semester.
About the Writer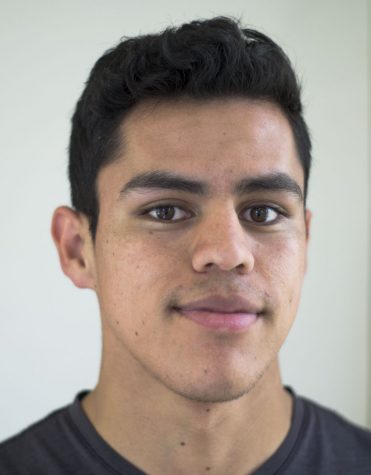 Cresencio Rodriguez, Editor-in-Chief
Cresencio Rodriguez-Delgado has led the Rampage for four semesters as the Editor in Chief. Cresencio joined the Rampage on January 12, 2014 and has reported...