Hungry for something simple with a unique twist? Quesadilla Gorilla hits the spot.
Looking for something to beat the heat, possibly a cold and tasty treat? Try Ampersand Ice Cream. 
And after all that, if you still need a chill place to study, maybe make the small hike over to Teazer World Tea Market.
The Tower District is a place that is always bursting with new businesses and Fresno City College students are conveniently close to so many locally owned mom-and-pop shops.
Quesadilla Gorilla is a simple and modern spot located on Weldon Avenue. The menu is relatively straightforward so it's perfect if you are in a rush, just wanting to grab a quick bite.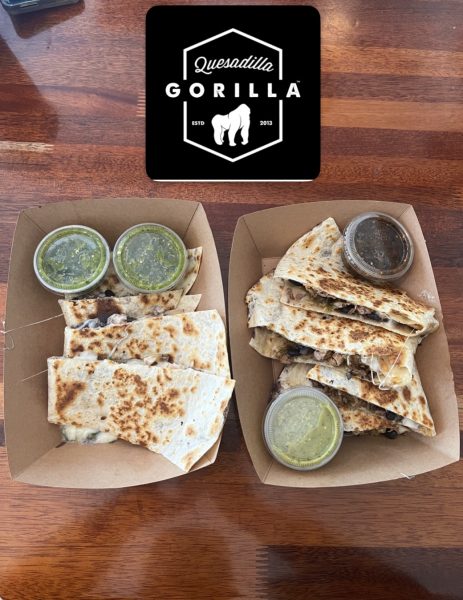 Meg Clark, marketing specialist for Quesadilla Gorilla, said all of the ingredients are sourced from local food suppliers.
Clark said that customers who step foot into the restaurant can expect delicious quesadillas made fresh to order. 
"A casual environment for a quick lunch on a break from school or work, a first date, or a lively meal catching up with friends," Clark said, describing the overall experience. 
For FCC students looking for a place to study while grabbing a bite to eat, this would not be a recommended spot. The high ceilings create an echo chamber due to the constant busyness of customers going in and out, but the dining area is great for a quick meet-up with friends. 
Business major, Marisol Sorillo has eaten at the restaurant and said she enjoyed it and would definitely recommend it to her friends.  
If beating the heat on the way home is your next plan, Ampersand Ice Cream is right down the way from campus to help you cool off. 
According to their website, Ampersand Ice Cream is made from scratch daily. They are a small batch creamery that utilizes ingredients sourced from the Central Valley.
This is a great place to try a rotating list of novelty, handcrafted ice creams that change monthly. They also have vegan options.
The energy is high and the music is upbeat. The staff members slinging the ice cream match the vibe of the area.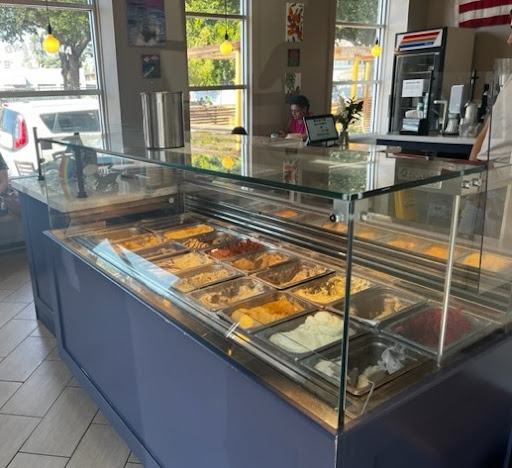 Evan Morris, an art major, said he recommends the Bordeaux ice cream, which is a variation of chocolate. Bordeaux is a flavor that, according to the Ampersand Ice Cream Facebook page, was brought back by popular demand in 2016 and is now a permanent flavor.
The small indoor space prevents it from making the list of good places to study. That, paired with the constant flow of customers makes it hard to get anything study related, accomplished. However, the artwork on the wall is worth taking a look at.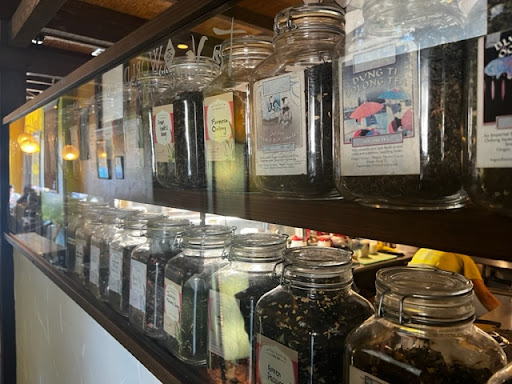 Teazer World Tea Market, located on the corner of Olive Avenue and Lucerne Lane is a Tower District staple. It is a little further than Ampersand Ice Cream or Quesadilla Gorilla, but it is worth the hike because once you arrive, you can make yourself at home.
Teazer World Tea Market offers a wide range of teas served in different styles, including hot or cold. Milk choices are simplified to condensed, soy, or oat, available with an upcharge, there are options for everyone.
The environment is cozy, and the noise level rarely goes over a low whisper, making it an ideal place to study. The staff is always friendly and patient, as the menu is extensive and for newcomers, possibly a little overwhelming.
Story continues below advertisement