Fresno City is Fast and Furious
In the two semesters I've attended Fresno City College I have seen many awesome cars on the campus parking lots. From tiny Miatas to huge 700 horsepower (HP) TRX trucks and many more in between. I have a passion for cars, and seeing this culture at my own school, I felt like I needed to share it and give attention to the students who drive these cars
Jonathan Olio                                                                                                                     
Studio Art major
2014, Mazda 3
2.0L 4-cylinder, 155hp 
0-60 in 8.2 seconds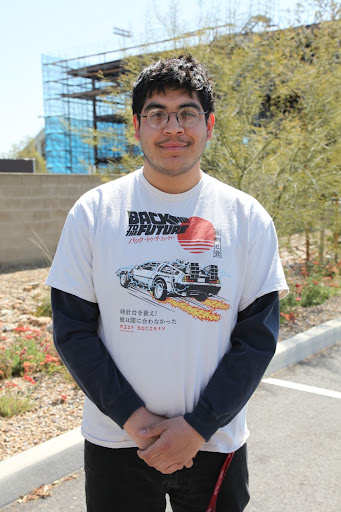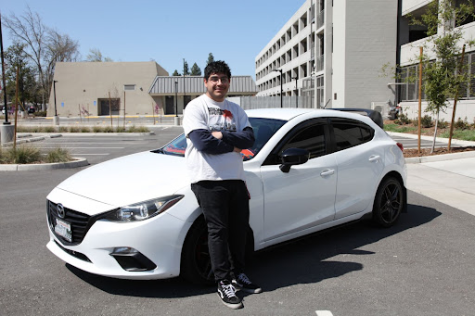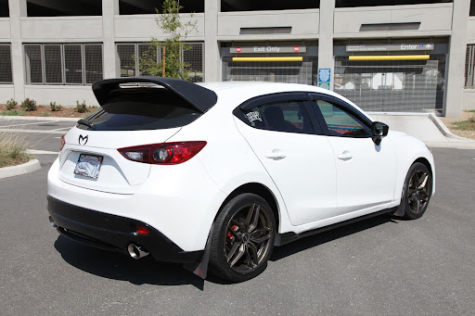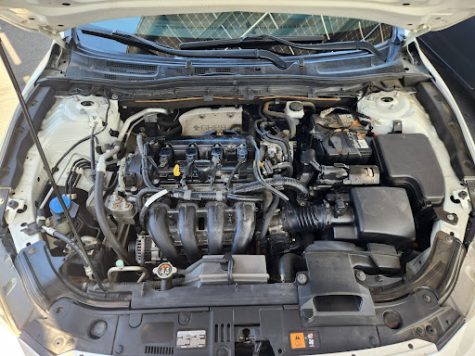 Jonathan Olio is an artist who excels in drawing. He plans to transfer from Fresno City College to Fresno State to work on graphic design and begin his career in the field.
He drives a sleek 2014 Mazda 3 with a 2 liter 4-cylinder engine producing 155 horsepower.
His 0-60 isn't the fastest but Olio has style with multiple cosmetic upgrades. A cool spoiler, some red trim mud flaps, new wheels, and a Loaded Diaper sticker all make this car stand out. Top that off with a muffler delete and you have a car that not only goes easy on the eyes but soothes the ears as it's not too loud and sounds great. 
Olio said the car represents his love for Hot Wheels, and that building it feels like building a model car. 
Olio gained his love for cars simply from Youtube.
 "A lot of my inspiration came from [Youtube], then a lot of my friends started getting into cars, and I was like, I want one too. I came across this car in the lot, it was the closest Mazda I saw so I just grabbed it," Olio said.
 He told me he saw a Mazda speed 2 while driving around and fell in love with the car instantly, and that is where his passion started.
Bell Shahab
Psychology major
2018, Honda Civic Si "Blizzard"
1.5L 4-cylinder, 205hp
0-60 in 6.9 seconds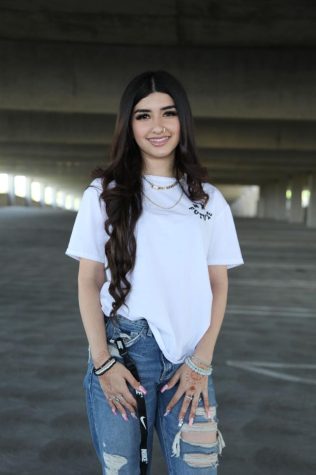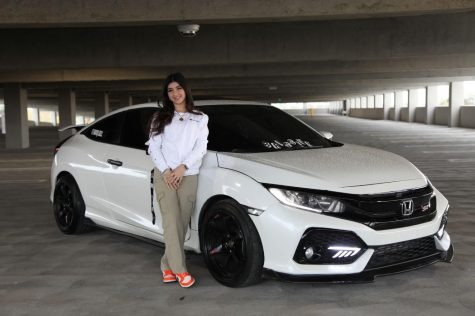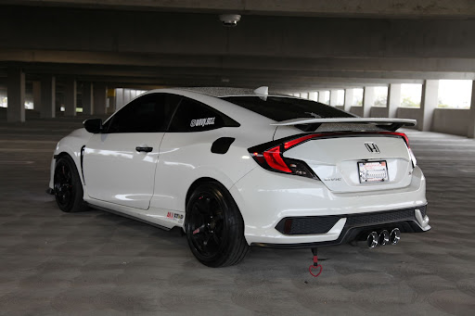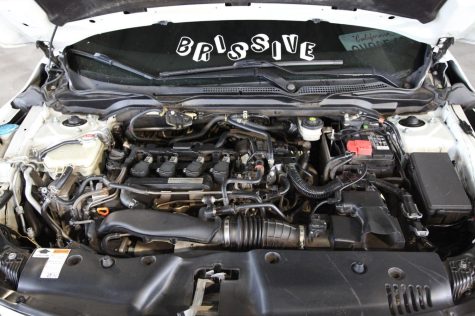 Bell Shahab is a psychology major that hopes to one day apply for medical school and work in health care. 
Her 2018 Civic Si is a fun and reliable daily car with a 1.5 liter 4-cylinder engine making 205 hp. Nicknamed "Blizzard," the car's modifications have been minimal so far with few but nice cosmetics. New wheels, stickers, and a couple windshield banners are a few small things done to it. But aside from looks this thing sounds awesome with a triple exhaust swap, making it in my eyes, one of the coolest civics on campus. 
Shahab has always had a love for cars. She enjoys going to car shows and appreciates the car culture as a whole. As much of a fan as she is, when she found her current car she couldn't  drive it off the lot due to it being a stick shift. But after learning to drive stick in only a week from her dad, she rocks her snowy friend. 
She feels that her car represents her in the way that there is no color. "I get bored of color really quick," Shahab said.
Corey Bradley
Automotive Technologies major 
2000, Ford GT Mustang "The Moostang"
4.6L V8, 260hp
0-60 in 4.1 seconds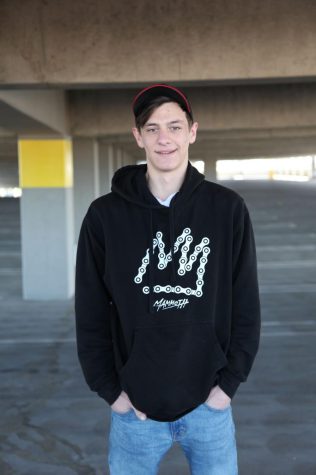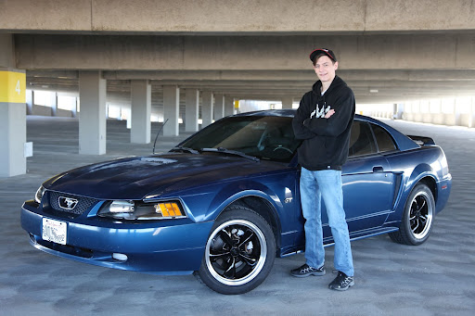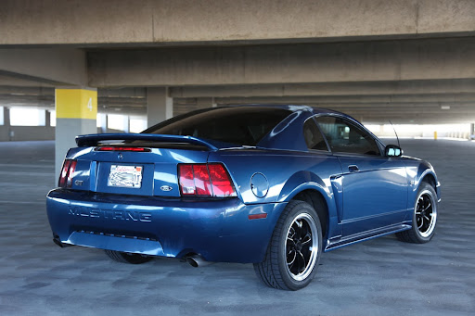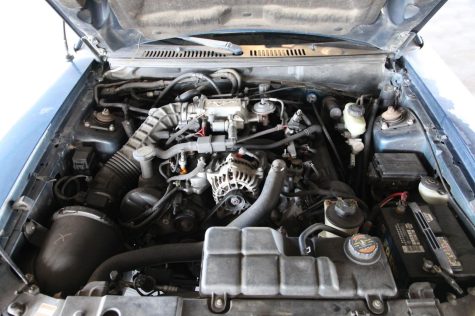 Corey Bradley is an Automotive Technologies student who works at the Small Car Shop as an Apprentice Technician. He's been working there for two years now doing everything from diagnosis to heavy repairs.
 "I'm doing my best to learn as much as I can, especially from my teachers at school. I get to learn something at school and then apply it to work and vice versa," Bradley said. 
What better car for an auto tech student to have than a classic like his GT Ford Mustang, dubbed "The Moostang" according to his friends. This car packs a screaming 8-cylinder producing 260 horsepower. Although stock aside from a muffler delete and some clean wheels, this blue beast still holds up today and can beat most modern traffic with a 0-60 in only 4 seconds.
Bradley's whole life seems to be cars. Growing up he was raised in the car culture.
He's even raced go-karts with his instructors. "My family's into cars. Shoot my favorite Disney movie is the movie Cars. I've played [car] games. I love hotwheels. I work in the field. My boss is my great uncle. My whole life has been cars," Bradley said. 
Bradley has wanted one of these cars for a long time. According to him they're cheap and if it breaks he has the resources to fix it. After seeing it listed on Craigslist for $4,200 he just had to take it. Unfortunately when he got to it there were many problems that were obvious, but he bought the car anyway. Since fixing her up a bit he said it's been great ever since.
Bradley is represented by his car for his love of American Muscle cars. He's always wanted one, and a blue one at that. To him the engine, to the stick shift, to the work he's done on it is everything he's wanted, and it's as American as it gets.
 "It feels good to drive and I don't have to feel like I can't drive it or I have to garage it," Bradley said. "It's a driver's car, and I love it for that and I love that I can enjoy my car."
Malia Martinez 
Heating, Ventilation & Air Conditioning Engineering Technologies major
2022, Dodge R/T Charger "Mango"
5.7L V8, 370hp
0-60 in 5.6 seconds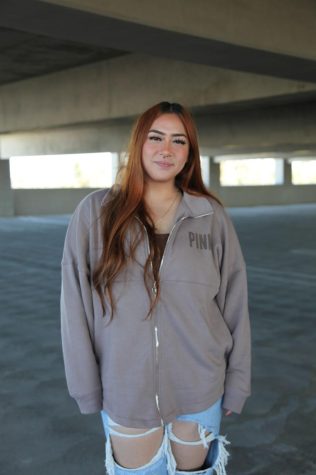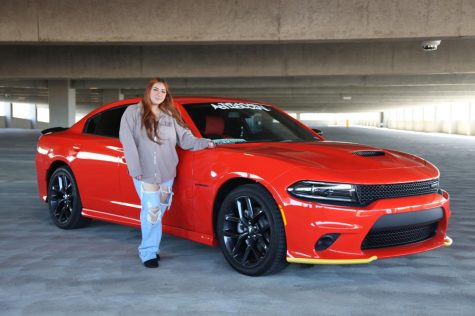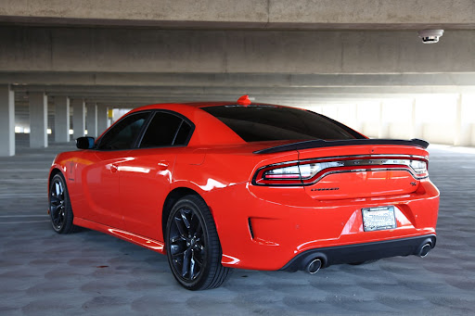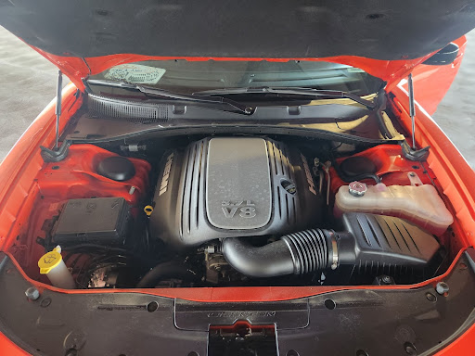 Malia Martinez is an HVAC student with a desire to follow in her step-father's line of work as an HVAC technician. Her plan is to move and finish school in San Francisco to work for a better life for herself and her future going forward.
But aside from her love of A/C units, she loves her car "Mango." Mango, being a super sleek orange Dodge Charger with a 5.7 liter fire breathing Hemi V8 producing close to 400 horsepower. Aside from a windshield banner, nothing has been done to the car modification wise. But with a look like that and power like that you don't need much more to be happy with it. Although you may see these cars a lot, there is no denying that they can still beat a lot of traffic in a race. 
Martinez said her love for cars came from her dad, who raced in speedways. Since she was a kid she was always around cars and was simply brought up in the culture. While searching for the car she has now she knew that she wanted a sports car off the bat. 
After test driving her cousin's Charger, also being the same model, she fell in love with it instantly and had to get one for herself. She said her car represents her based on the fact she likes to keep to herself and that the "antisocial" banner represents that perfectly.
Miguel Lopez
Automotive Technologies major
2003, Nissan 350z "3fiddyzeee"
3.5L V6, 287hp
0-60 in 6 seconds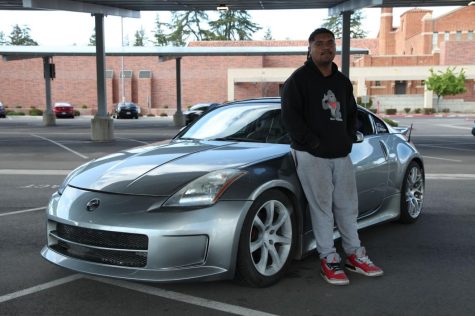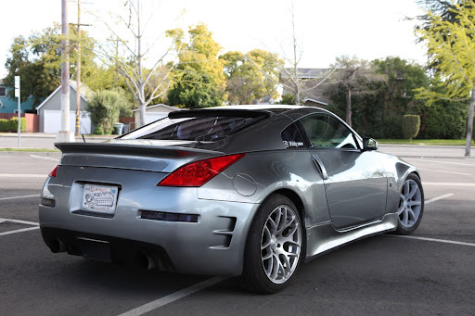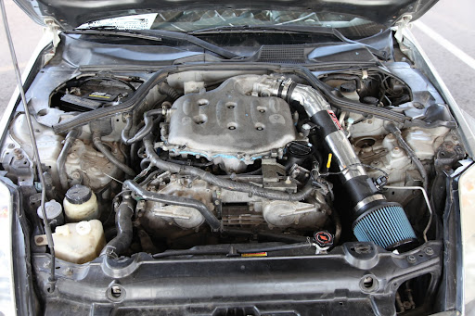 Miguel Lopez is an automotive tech student with a massive love for cars and that seems to be all he needs. 
"Work, school and cars, that's pretty much it," Lopez said. 
For someone with a great hobby he also has a fantastic car. His Nissan "3fiddyzeee" (also his Instagram handle) is a stunning silver with mods and an aftermarket body kit. Under the hood we find a super powerful V6 engine producing close to 300 horsepower that makes for a fun drift car or a fast rocket bunny. Mods include a cold air intake for better airflow, a stage three exhaust to match, a new clutch and short shifter, and some very nice Recaro Evo racing seats. It may or may not have some other bolt ons too but let's move on.  
When Lopez first got into cars he told me he hated it. His father being a mechanic for a shop meant he'd help his dad. But later down the line he got his own car, started modifying it and taking care of it himself, and how it's his passion. 
Since he was a child, watching Tokyo Drift made him realize he wanted a 350z. After his cousin got one it drove him to save up and search for one too. Now that he has it, he told me it represents himself in how he likes flashy things and going fast. Although he doesn't like attention he greatly enjoys his car, how it looks and feels, and the adrenaline rush it gives him.
Austin Abbott & Ricka Majors
Biology major 
2019,  Honda Civic Sport "Tsukiii"
2.0L 4-cylinder, 158hp 
0-60 in 8.1 seconds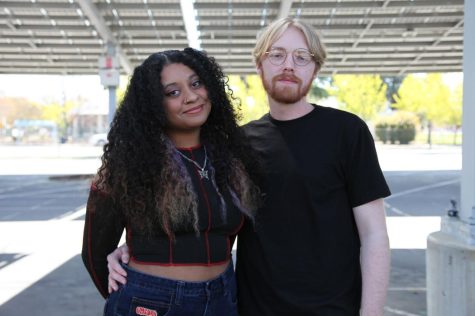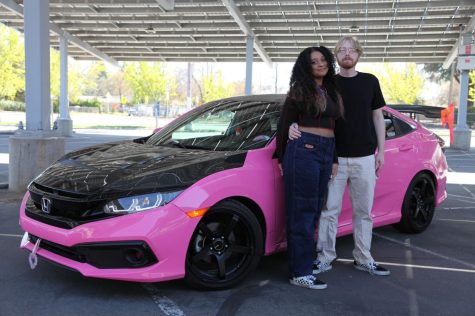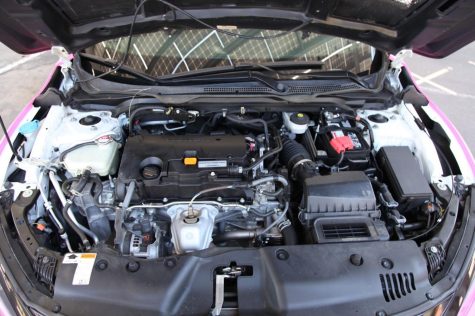 This is Austin Abbott and Ricka Majors. Abbott and Majors are partners in crime, and have been for 2 years now. Their case is interesting with Abbott being a student at Fresno City College and Majors being the mastermind behind the car "Tsukiii," 
Abbott is a biology major and plans to work as a physician's assistant or get serious about online content creation and run a podcast/internet talk show. 
Together they rock this hot pink hot rod as they both claim it as "our car." But I am sure you can see who runs the show when it comes to what goes on it. Although nothing has been done to the engine, this car doesn't need speed when it breaks necks on looks alone.
Mods include a lovely pink car wrap, a muffler delete for sound, a custom Hello Kitty acrylic set for the spoiler, lowered on coilovers, and aftermarket head and tail lights. Surprisingly the wheels, hood, and spoiler were not put on by them but the car was bought that way at a used car dealership, which is a massive steal.
Majors told me she has always liked pretty cars, and loves to build until they look good. She came across Tsukiii and originally didn't want it because she was looking for another car, but after seeing the aftermarket parts on it, she thought it was perfect. 
Now although it is both their car, Majors is the prime decision maker for it, and she told me that her car represents her love for girly and cute aesthetics and is very outgoing and vibrant just like her.