From Working Retail to Writing about Video Games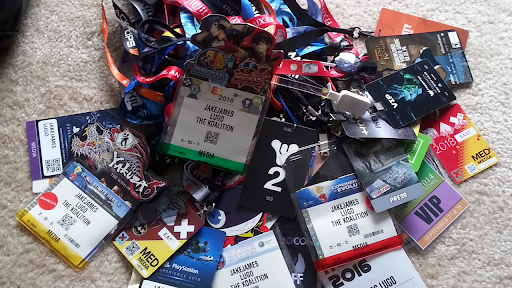 Story By: Peter Lopez, Reporter
September 11, 2018
Covering video games for a living is no walk in the park, and for some, it may even be considered a "dream job." But one young man has taken it upon himself to grab the bull by the horns, quit his day-job, and start producing content as a full-time freelance games journalist.
Jakejames Lugo, 30, whose articles can be found at IGN.com, one of the biggest publications in the games industry, originally had his heart set on game design.
But, after taking a few years to think about it, Lugo quit his day job as a retail associate focused on covering video games for a living – though, he explains, it's no pleasure cruise.
"The biggest obstacles I've continuously had to face is getting noticed and trying to be relevant in the gigantic sea of people who want to do the same thing," says Lugo. "The toughest part of it isn't doing the work and making the content, that comes with time and using one's head, but getting over the emotions and circumstances that seem to work against you."
Lugo said he directly impacts the game industry by being "unique" while producing content like YouTube videos, video game reviews, and podcasts. Most of his travel expenditures for covering events like the Electronic Entertainment Expo, the most high-profile video game conference in America, comes out of his own pocket.
Lugo had a few tips to offer new up-and-coming journalists who wish to follow in his footsteps. "I would say that anyone who wants to get into making games content and becoming part of the media needs to not only be making stuff now and every day, but also read and watch a lot to take examples on what they can do and what not to do."
"I'm not at the final spot where I want to be with all of it, as are many others," Lugo said, "but all of this takes time and will eventually become something very special."