Fresno Ani-Me Con 2018: Anime Delight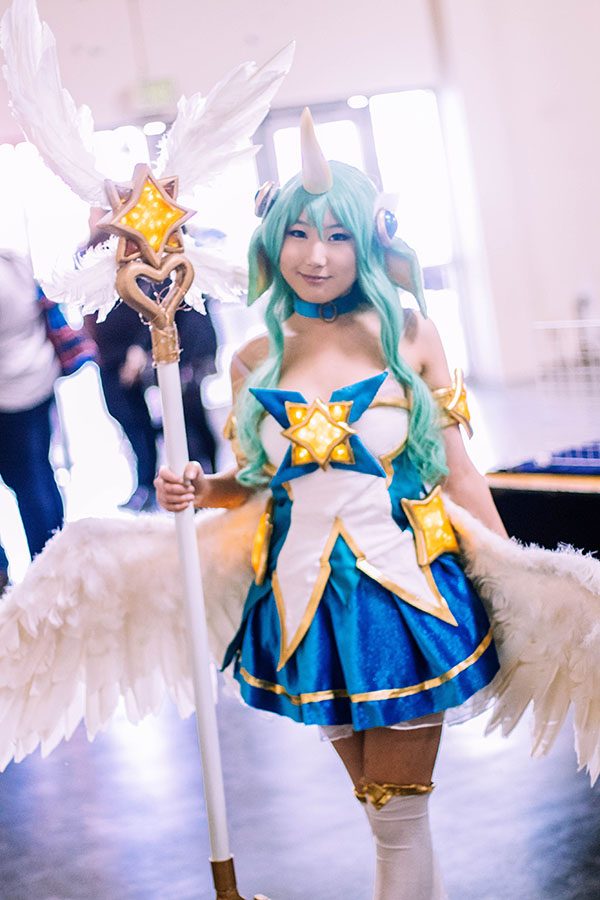 One of the biggest conventions in the Central Valley returned to the Fresno Fairgrounds for the seventh annual Ani-Me Con.
The two-day event on March 17-18 featured vendors and special guests from all over the country, and racked up 7,000 attendees, according to organizer Rick Phoeng. This year's convention was the largest Ani-Me Con to date.
The convention has a mixture of things to do. Around 150 vendors sold a large array of merchandise from pins, keychains, posters, pillows, original artwork, etc. The event also featured concerts, dance performances, fashion shows and voice actor panels with Sarah Williams and Erik Scott Kimerer.  
The event could be a lot to take in for first time guests. Some found like-minded people there. Guests like Chelsea Borunda experienced the event for the first time.
"I really love anime, and it was really cool to hear that there was this convention," said Borunda. "I am really enjoying the event, I'm just a little overwhelmed getting autographs from all the voice actors I wanted to see and looking at all anime things that I want to buy from the vendors."
Ani-Me Con is not just a place to buy merchandise of all of your favorite pop culture media, but also a way of meeting new people and forming communities with people sharing similar interests.
One thing that is always a sight to see at these events is cosplays that are crafted down to the smallest detail. For professional cosplayer Hana Bunny, coming to this event is a way of showing how creative she can be while having the opportunity of becoming someone else for at least one day.
"I love anime and I love cosplay. Cosplay is a really fun hobby for me as it allows me to take a short break from being myself and becoming someone else," said Bunny. "To put cosplays together is half the fun, [to be] able to wear a cosplay that took me a long time to create and able to show it off in events like this makes it really cool."
Ani-Me Con set positive vibes from every corner of the event, with plenty to see in terms of artwork, comics and manga of favorite characters from the various vendors.
Event attendee Matthew Wheatley said the variety at the event keeps him coming back.
"I experience a lot at this event, from the vendors showcasing some really amazing artwork, [to] the connections I've made just by walking around talking to people, said Wheatley. "I like the way that this event keeps on getting bigger each year and I look forward to it when it gets announced. I am coming back next year guaranteed and I hope it keeps getting bigger to bring more vendors and voice actors."
About the Contributors
Michael Mendez, Reporter
The Fresno City College women's tennis team traveled to their university neighbors playing an exhibition match against nationally ranked Fresno State....