Celebration Night Marks Official Start of Asian-American Month
Asian American month began on April 1, but celebrations at the Fresno City College campus started a day early on March 31 with Celebration Night Show, an event showcasing Asian culture.
The 14th annual event was held at the FCC Theater and consisted of 11 performances with a 10-minute intermission in the middle of the show.
Celebration Night started with the introduction of Michael Takeda a professor at FCC and Jessica Takeda his wife, emcees for the event by John Cho, professor of Asian American studies and event organizer.
The Clovis Heiwa Taiko, a drum and percussion group which has performed in the Celebration Night Show for all 14 years, opened the night.
Other performers for the first half were Kevin Fox, a solo guitarist; Magnetrix Crew, a dance performing crew; Kung-fu Kids, a duo who performed with Chinese weapons; Halau Hula, a Hawaiian dance team, and Sarah Xiong, who performed with her ukulele.
After the intermission, the audience was treated to fortune cookies and water from Panda Express, followed by a performance by John Cho's Lion Dance Team.
The Lion Dance Team were a big hit with the audience, especially after they danced up and down the stairs and in between the rows of seats in the FCC theater.
After the Lion Dance Team the next performers were He Guiping, a Chinese dancer who is deaf; a piano and cello duo called the Chahar Brothers Duet and the United Khmer Cultural Preservation, a Cambodian dance team.
The final act was "How Do I End?", a comedy skit performed by faculty members from Clovis Community College and Fresno City College.
"This is kind of like a preview of some of the events that are going to happen throughout the month," Takeda said.  "This type of event also raises awareness for the Asian culture."
About the Contributors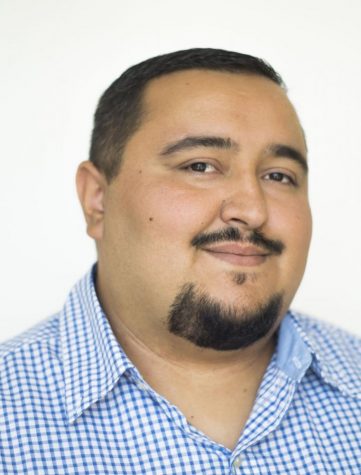 Jorge Rodriguez, Sports Editor
Jorge A. Rodriguez is 31 years old, and was born in Los Reyes de Salgado Michoacán, Mexico. When he was 10 years old his family migrated to the United...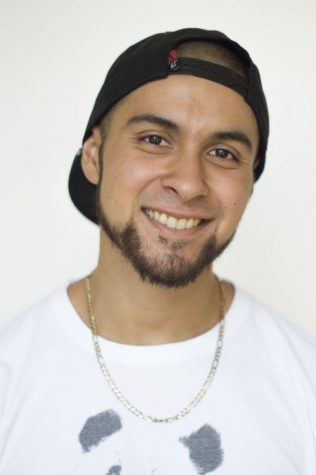 Marco Rosas, A&E Editor
Marco Rosas is a 21 year old Communications Major and third year student at Fresno City College. He is serving as the Fall 2017 Entertainment Editor for...