Brass Unicorn Offers Magical Presence in Tower District
Hang on for a minute...we're trying to find some more stories you might like.
The Brass Unicorn is family-owned magical emporium and a healing center located less than a mile from Fresno City College.
The idiosyncratic shop is known as a metaphysical bookstore, stocked with inventory representing mystical traditions and various spiritual practices from around the world.
It offers a diverse collection of new and used books, art from local artists, herbs, incense, teas, essential oils, clothing and statuary.  
Pranic energy healing services, spiritual counseling, tarot readings, and a wide range of workshops and classes about various new age subjects are all available on site.
The shop is known for its line of incenses and oil blends, created by owner Kathryn Barile, along with her two daughters, Tara and Katja. The collection, Splendor Scents, is manufactured on site.
Barile said she opened the shop when she noticed Fresno had nothing to offer those wanting to explore the esoteric parts of spirituality.
"My love is the spiritual nature of the world," Barile said. "I wanted to study and didn't have a place to go, so I opened a store to supply my own habit."
The Brass Unicorn's mission is "bringing love and enlightenment to all without exclusions and without bias."
Barile's favorite part about owning the Brass unicorn, besides being able to work with her daughters, is helping people.
"Whether it is helping people who come here for protection, or helping someone find something that fits right in the clothing section," Barile said, "I enjoy it."
Imani William is a regular shopper at the Brass Unicorn. She found the store while walking around the Tower District and recommends it to anyone who has an interest in self enlightenment.
"I liked it for the fact that they had crystals and incense, something you do not really find in Fresno," Williams said. "It is a very unique place."
The Brass Unicorn opened in 1980 and has been at its current located on Fern Avenue for almost 34 years. The store is open Monday through Saturday, from 11 a.m. to 6 p.m.  
Customer Denee Van der Meer went to the Brass Unicorn for the first time with friends and didn't know what to expect at first, but after shopping, she described her experience as insightful and inviting.
"I found out about the Brass Unicorn from a friend of mine who frequents the place,"  said Van der Meer. "My first impression of the place was it seemed out of place in the Tower District."
Later, however, she found out it fit right in. "They have stuff from local artists and many different books," she said. "I would highly recommend it to anyone with an interest in anything new age."
About the Writer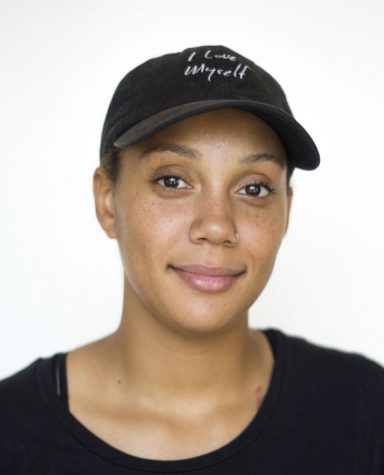 Julease Graham, Broadcast Editor
Julease Graham is a 22-year-old mom and student. She is currently a journalism major at Fresno City College and plans to transfer to Fresno State to double...