Everyone is a Beauty at Maya Cinema Premiere Event
Maya Cinema theater, along with Arc Club Fresno and the Break the Barriers campaign put on a special screening of the new "Beauty and the Beast" film for children and adults with mental disabilities on Saturday March 18.
"Today is an inclusive event recognizing all people," said Arc Fresno Advisor Kathy Schilling.
The Arc Club is a service club for adults with developmental disabilities. Break the Barriers provides sports, performing teams, and helps to raise awareness of the inclusion of people with disabilities.
Schilling said about the event, "The message of Beauty and the Beast fits well with both organizations."
The message Schilling was referring to is that outward appearances are not important when considering a person's worth. This is made evident by the film's protagonist, who falls in love with a cursed prince despite the prince's outward appearance.
The theater was nearly sold out at the event with people lining up and waiting to be seated even after purchasing their tickets.
The event's success meant a lot to the people who helped put it on, but it may have meant that much more to the people there to watch it.
Audience members were seen donning Beauty and the Beast costumes and enjoying snack boxes as well as healthy fruit options provided by Break the Barriers and The Arc Club.
Proceeds of the event will go to both the Arc Club and Break the Barriers in the hopes that more events like Saturday's can be made in the future.
About the Writer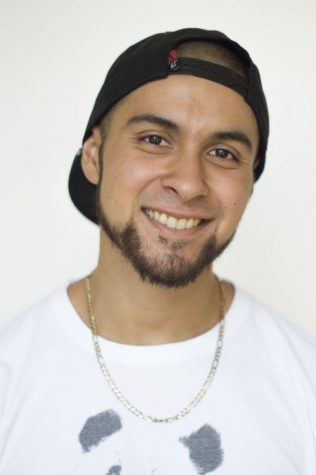 Marco Rosas, A&E Editor
Marco Rosas is a 21 year old Communications Major and third year student at Fresno City College. He is serving as the Fall 2017 Entertainment Editor for...