Treat Yourself to Fun This Halloween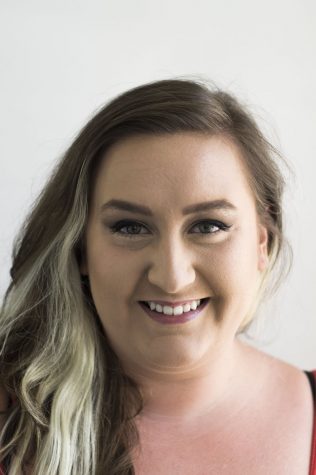 More stories from Jasmine Yoro Bowles
Hobb's Grove
Hobb's Grove is Fresno County's hub for local Halloween horror. Claiming to offer the "ultimate haunted Halloween experience," it is located just outside of Sanger.
The Hollows, a haunted forest, leads brave participants through dark trails with plenty of scares along the way. Its haunted house, the Hobb Family Home, is the sinister haunt where the home's residents have an opportunity to frighten guests.
Good advice is to not go down the dark corridors, for who knows what could greet you on the other side. Hayrides are an autumnal staple.
However, it isn't your usual fall excursion. Keep an eye out for who (or what) could be lingering in the dark.
Tickets for Hobb's Grove range from $32 to $42 and it's open until Oct. 30. For more information go to hobbsgrove.com
Movie night
While movie nights are a basic activity, it can still be tons of fun with a killer movie playlist and lots of Halloween treats with friends and family.
Start with some child-friendly classics like "Hocus Pocus" or anything from Tim Burton's portfolio. Eighties or 90s cult classics like "Labyrinth," "The Witches" and "Gremlins" are also popular options.
Even though classic movie monsters are somewhat cringe-worthy and not as scary as the modern creatures, sitting back and observing old favorites can still be fun.
Suitable options include "Nosferatu," any Alfred Hitchcock or Stephen King movie (mostly whichever version of "The Shining" you prefer) and "The Living Dead" series.  
But don't forget the staple slashers like "Halloween," "Friday the 13th" and "Texas Chainsaw Massacre."
Foreign horror movies are very underrated. Add the original versions of "Let the Right One In," "The Grudge," "Ringu" to your international collection. Also, don't be afraid to watch as many Guillermo del Toro films as possible.
For something more gory and modern, Rob Zombie has several great movies, most notably "The Devil's Rejects" and "House of 1000 Corpses."
Some notable mentions are also "The Conjuring," "Sinister" and "The Purge" series. The British franchise of "28 Days Later" is also a great modern zombie series. Horror comedies like "Shawn of the Dead," "Tucker & Dale vs. Evil" and "Cabin in the Woods" won't disappoint.
Parties and local events
Check out local venues, bars and clubs, especially for Halloween parties and events. The 16th annual family friendly ZooBoo at Fresno Chaffee Zoo will run from 5 to 8 p.m. on Oct. 28 and 29.
Fresno Chaffee Zoo encourages a kid-friendly way to have Halloween fun with a disco, live entertainment and trick-or-treating.
Strummer's will be holding a free 21-plus Halloween Covers night with several tribute bands on Oct. 28.
Tower District's newest club, Fab, will will be the place for a Halloween Drag Show on Oct. 28 and a Halloween party on Oct. 31.
Lastly, Edwards Fresno 22 Cinema is screening "The Nightmare Before Christmas" all weekend.