Training in Improvisation Improves Wit and Speed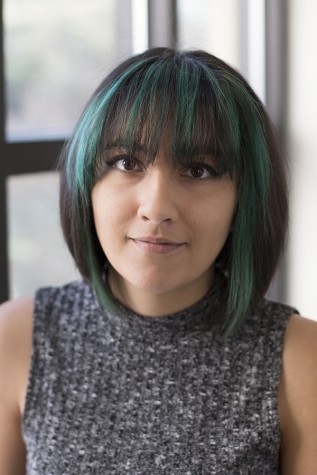 More stories from Daisy Rodriguez
In the fall of 2006, former Fresno City College students Nick Haas, Maqnus Chhan and Marcos Hammer teamed up to create Blimprov, a space where they could advance their art of improvisation.
Almost 10 years later, the trio provided the fundamentals of performing improvisation and advanced scene techniques on Jan. 15.
They also performed a benefit in the FCC Theater on Jan. 16 to assist current theater students attending the American College Theater Festival in Hawaii in February.
Blimprov also currently offers training for those of any skill level at the Fresno Soap Company in the Tower District.
Not only is there an improvisation group outside the college, but one settling inside. The heads of the Fresno City Improv Team are Jacob Franz and Andrew Pereida.
Improvisation a skill to practice and also a skill of great humor for those with quick thinking and wit. Franz says that improvisation offers a lot to think on your toes and to be quick witted" as well as to "get yourself back on your feet in your scene."
On Jan. 21, current members practiced while new actors were auditioned.
Quincy Maxwell, who is trying out for a space, said he had attended the practice session presented by Blimprov and believes that "throwing yourself in the fire…is really good."
Shannon Joyce, also vying for a position, said she has enjoyed acting, but is not strong in improvisation and wanted to learn more because "there are no classes for [improv]."
"As an actor it gives you a strength because you are able to think on your feet," Joyce said. "You can go with it instead of just freaking out."
About the Contributor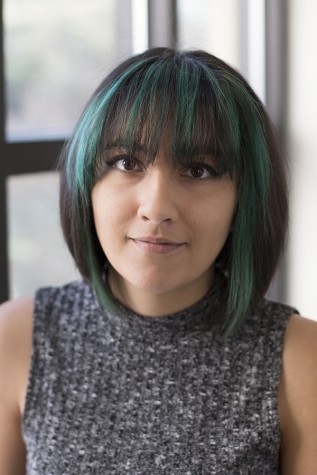 Daisy Rodriguez, Photo Editor
Born in Salinas, California, Daisy Rodriguez is majoring in journalism and will proceed to major in visual communications. She is a photographer of both...