Dancer Overcomes Performing Arts Barriers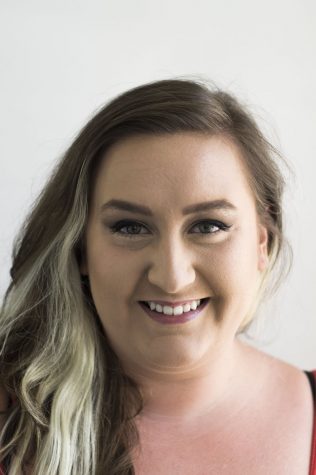 More stories from Jasmine Yoro Bowles
Deaf student inspires at Fresno City College
Dance is an art form that requires physical ability, practice, commitment and ability to connect to the music.
One Fresno City College student does all of that, despite having a large and unique challenge that most people think is insurmountable.
He Guiping, who is deaf, is a dance major and an international ballet dancer. The China native is an FCC freshman who "would really like to be a dance instructor." Guiping said, "I decided [FCC] would be a good fit for me."
He was 10 years old when he first became interested in dance. "I started competing at 15…then I started dancing internationally at 17," he said. "I've performed in over 40 countries all over the world," but America is his favorite.
"Dancing offers a very intriguing life, I believe," Guiping said. Although dancers face many challenges, Guiping's biggest challenge is, of course, not being able to hear the music. "But I'm able to work with the instructor and choreographer to feel the music."
Fine Performing and Communication Arts Instructor Jimmy Hao, also choreographer of City Dance, says, "This is our first time working with a deaf student who has the incredible ability to perform on stage."
Guiping will be performing in the upcoming City Dance Fall Workshop on Nov. 20.
Although Hao and Guiping are both from China, and the same town and can communicate via written word in their native language, the instructor said he faces challenges teaching Guiping.  How could he [Hao] "create a solo for him [Guiping] without words to tell him how to go through it?" Outside of dance, Guiping mainly works through the FCC Sign Language Interpreter Coordinator, Christine Gough.
Hao said that working with Guiping is like "conducting an orchestra." Guiping keeps track of his dancing via the gestures made by Hao who "conducts" on the stage during his performances.  
Hao said he believes that Guiping's story will "inspire many students, particularly deaf students on campus, in whatever they dream, and whatever they want to pursue."
Guiping says that if deaf students want to dance or act, "They should persevere, and if they're interested, then they should join."
"Deaf people can perform," Guiping said. "People [often] see deaf people and think that they can't, but we really can."
About the Contributors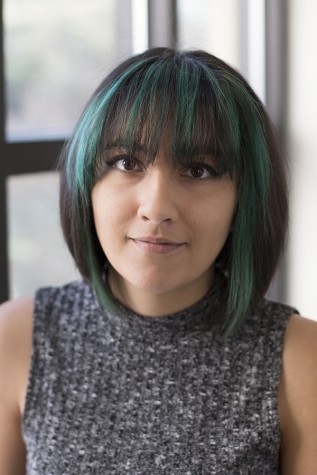 Daisy Rodriguez, Photo Editor
Born in Salinas, California, Daisy Rodriguez is majoring in journalism and will proceed to major in visual communications. She is a photographer of both...