Delegate My Style: "You can call me the fashion senator"- Delegate Mando Manfredonia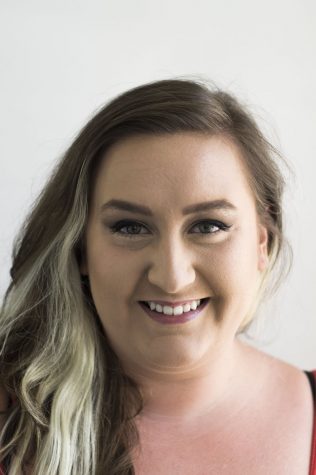 More stories from Jasmine Yoro Bowles
Mando Manfredonia is a delegate of Fresno City College, a senior senator campus-wide and the senator representing the business division.
Manfredonia said his work as senator involves talking to students about how they "feel about their curriculum and what problems they may be having; if their class is too small, not being able to transfer because of specific credits, or if they think their credits are more than what they need to be."
He added, "[As a delegate], we talk about overall campus issues."
But when it comes to fashion, Manfredonia goes from business-professional to casual college student with ease.
He gets inspiration from "a variety of things." Manfredonia said, "It mostly comes from my personality."
Typically, if he feels "confident, responsible and mature," then he'll dress in a suit, "something respectable," said Manfredonia. "They're very conforming; they fit well and they look nice."
Manfredonia says he would wear this style of fashion everyday. "If I was rich, I would," he said. "This is a lovely style."
"If I'm working on my car or something, then I'll dress in my Levi pants" and a "T-shirt, not too many logos or symbols–kind of plain…not too much," he said.
Manfredonia's fashion is also influenced by old Western clothes. He likes to take certain styles he likes and "conform it to how I want it to make me look and feel."
Men's Wearhouse is his go-to place for his suits, "as long as they are of a nice quality and look good," he said. One of his go-to brands is Marc Anthony, "It is what it is–Marc Anthony everything."
His suits are his everything, although, he also likes shoes. "I can go to different styles, like hip hop," he said. "I really like Nike Air Flights, but more than anything; I like my Stacy Adams shoes."
Manfredonia said, "I'm not high or low maintenance, as long as it looks good and well put together."
His vintage-esque mustache was inspirited by his "wild, crazy, very outspoken, and somewhat intense Italian" uncle. "He has this huge white mustache…I was like 'hey, that's a nice mustache!'"
"I was just inspired," Manfredonia said. "It's not so much for the attention, it's more like an accessory."
Manfredonia sees the mustache as a unique feature. He said, "For the most part, it makes me feel comfortable within."