American Horror Story: Hotel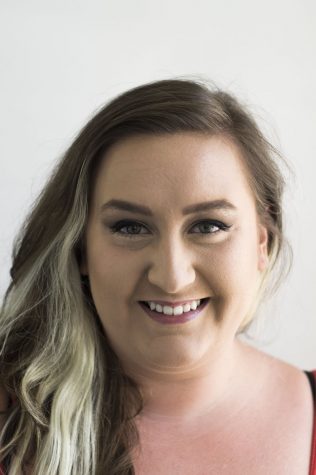 More stories from Jasmine Yoro Bowles
The macabre gore-fest "American Horror Story" is returning for a fifth season tonight.
Season one, "Murder House" (2011), was set in present day but frequently time hops to and from history. It's based on a family, the Harmons, who had moved to Los Angeles as a band-aid to parental infidelity and the trauma of a miscarriage. The Harmons are ignorant of the history of the previous owners of their new home and that they just so happen to still reside there.
Season two, "Asylum" (2012), was set in the mid '60s at a mental institution. The story follows the patients, the estranged staff and some unexpected outsiders; one of them Maroon 5's Adam Levine. This season also jumps back and forth between 1964 and present-day.
Season three, "Coven" (2013), was set in present day New Orleans where a small coven for new and young witches descending from Salem's ancestors, disguised as an academy, fight for their lives from both the present and past evils. The coven also deals with the reckless antics of their supposed leader. "Coven" continues with the recurring flashbacks each episode.
Season four, "Freak Show" (2014), set in the early '50s in Florida, reveals the struggles of one of the last surviving freak shows in the U.S. A few roles from "Asylum" were also reprised in this season; it's the first season that did this.
Season five is "Hotel" (2015), starring many familiar "AHS" faces like Evan Peters, Sara Paulson, Emma Roberts, Kathy Bates, Denis O'Hare and Lily Rabe.
"AHS: Hotel" also has a handful of new main and recurring cast members, but also familiar stars; the likes of pop star and mother monster Lady Gaga, Matt Bomer ("White Collar"), Wes Bentley ("American Beauty," "Ghost Rider"), and supermodel Naomi Campbell.
Sadly, this will be the first season without Jessica Lange, who is highly praised for her roles in "American Horror Story."
This season was inspired by the Cecil hotel in downtown Los Angeles. "Hotel" is set in the Hotel Cortez in Los Angeles. It is expected to be even darker than its previous seasons and will also be reprising a few roles from "Murder House."
Wes Bentley stars as detective John Lowe investigating homicides in Los Angeles, where he winds up at the Hotel Cortez for his investigation. Lady Gaga plays the bloodthirsty fashionista, Countess Elizabeth, and owner of the the Cortez.
"American Horror Story: Hotel" could be the potential love child of "the Shining" (1980), Guillermo del Toro, the Tower of Terror and Lady Gaga's eccentricism.
One of the most exciting things to come from the new season will be the incredible special effects makeup, hopefully from Christien Tinsley and his talented team.