Little Hurricane Delivers Big Performance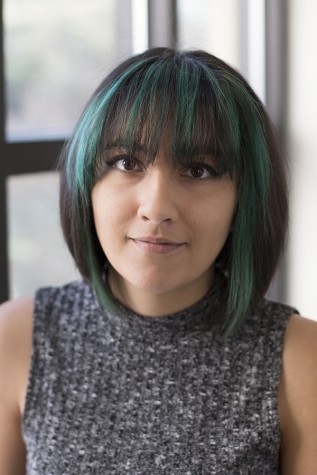 More stories from Daisy Rodriguez
Two bands and a very small crowd to begin with.
The doors to Strummer's hadn't opened until 8 p.m., Sept. 13, 2015. From outside the venue you could hear sound check and wonder "are they playing already?"
While another hour passed everyone was on their phone to keep themselves occupied, meanwhile the guy who checks the 21 and up wristbands for the beer garden sits on a stool staring aimlessly at the stage.
While sitting in the booths at Strummer's, the anticipation builds as a recording of The White Stripes' "I Think I Smell a Rat" plays through the speakers. Still, hardly an audience is in the venue after the hour of waiting.
Rin Tin Tiger, of San Francisco, walks on stage. Made up of vocalist/guitarist/harmonicist Kevin Patrick, drummer Andrew Skewes-Cox, and bassist Sean E. Sullivan.
The guys brought amazing energy with their folk/alternative music like Mumford & Sons, making you tap your toes and wanting to dance. They played songs like "Splinter", "Bloodstones", and "Crooked Kid."
Although the music was entertaining, no one stood up in front of the stage to praise their work, but they still gave a friendly appearance and still loved the crowd for showing up.
Next up was Little Hurricane from San Diego. With a chandelier inside the drum set and a little living room scene, frontman Anthony "Tone" Catalano and drummer Celeste "CC" Spina appear onstage.
This rock and dirty blues band has the sound of The White Stripes and The Black Keys morphed into one. The audience slowly stands until about mid way of the set list there is a proper crowd. Dancing the night away as frontman Tone sings with a rugged and wistful voice.
Little Hurricane played songs like "Bad Business," "Summer Air," and "Sunshine." The dynamic duo really got the crowd moving and even brought in people from the bar next door. These two really hit the spot for the need of a late night dirty secret.
About the Contributor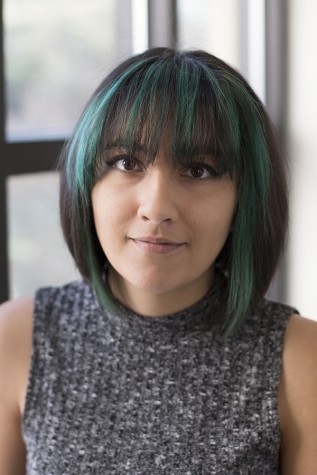 Daisy Rodriguez, Photo Editor
Born in Salinas, California, Daisy Rodriguez is majoring in journalism and will proceed to major in visual communications. She is a photographer of both...