Growing a Business Awakens You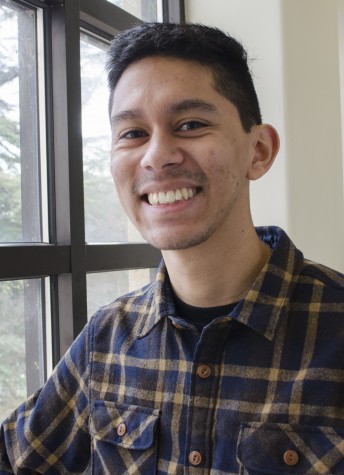 More stories from Ryan Holquin
When is the last time you have been to Tower District? Most Fresno natives are drawn to the area — there is great food, great venues, great art — but newcomers and college students are drawn into the hype north of Olive Avenue.
This area of Tower District is great roaming ground for local artists and local business owners; there is a sense of hospitality, the heart of Fresno.
One business has started to make its mark in Fresno: Awakened Rose. The active Tower District event go-ers may already be familiar with the table set up here or there.
The table is quite elegant, jewelry evenly spread out, a vase of live roses which are given for free with a purchase, and behind the table there's a big smile, and a warm-hearted welcome from Tayler Jenkins, founder and creator.
"Awakened Rose originally started as a spiritual and self-help blog until I started making and selling jewelry under the name Alien Girl," Jenkins said.
The Clovis native decided that since she is one person, her two passions should be under one name and Awakened Rose was born.
"My number one passion is writing, and that's what the blog is about, for people to read something inspirational, something that's going to help them through their day. I also do astrology on the blog," Jenkins said.
Jenkins used to sell bracelets at summer camp when she was younger and used to make a few dollars from her friends. "As I got older though, I realized that instead of going out and purchasing jewelry, it was just easier to make it," Jenkins said.
Each piece of her handmade jewelry has a meaning. "Awakened Rose stands for authenticity. It will always be unique, it will always be pure, from me and my heart," Jenkins said.
Jenkins has been studying the metaphysical properties of crystals for about two years and strongly stands for what they mean.
Whether it be a crystal for healing, a gem for love or a stone for confidence, Jenkins has it! Awakened Rose's most popular pieces are "zodiac chokers, and custom orders have definitely been a big success…something done just for them," Jenkins said.
Jenkins is a firm believer in shopping from local businesses to support the community because "if you want your city to grow, this is how it is going to grow," Jenkins said.
"It inspires other people to create and start their own businesses," Jenkins said.
The Awakened Rose online store can be found at http://www.awakened-rose.com and can be found at Art Hop every first Thursday of every month.