Las Vegas Band Rocks Crowd at Strummer's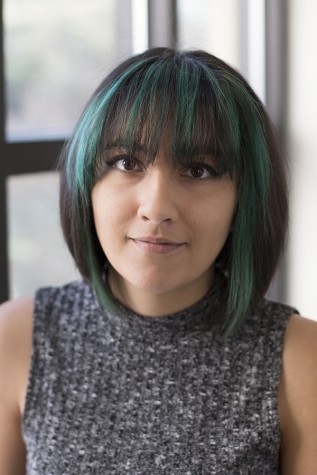 More stories from Daisy Rodriguez
It was hardly an early bird line and doors open 20 minutes past opening, this show seemed like it was doomed from the beginning.
The hour long wait for the first band was even more awkward than standing outside with whatever few that did show up.
Finally the first band sets up and a small crowd slowly emerges from the booths and bar. Eidola, made up of vocalist Andrew Wells, guitarists Brandon Bascom and Matt Dommer, drummer Matt
Hansen, and bassist James Johnson, is an experimental post-hardcore band from Salt Lake City, Utah.
They start off with "Contra: Second Temple". Tying people in with the beat of the drums, vocal build up, to the strong guitar, into the enticing melody. The crowd now intrigued, Eidola continues their short setlist and leave the people pleased.
Next up was Artifex Pereo. The Louisville, Kentucky, six piece band is comprised of vocalist Lucas Worley, guitarists Jamie Davis and Jordan Haynes, drummer Cory Eaves, bassist Eugene Baker, and keyboardist Jeremiah Brinkworth. This post-hardcore and experimental rock band played songs like "Laugh & The World Laughs With You" and "Tied to the Sunset".
Soulful in performance and humble, Artifex Pereo spoke of this tour being a sentimental one and that they would miss their touring days. Being the last tour day of the Allomaterial Tour, the guys gave it their all and rocked the crowd away.
The crowd was left with the thrill and excitement of a whole tour as they waited for the last band of the night.
Headlining this night was Stolas, the rock/progressive band from Las Vegas, Nevada. The four piece had brought the last wave of excitement and even though there was a small crowd, there was so much energy flowing they seemed larger.
Stolas is comprised of guitarist/volcalists Jason Weiche and Sergio Medina, RJ Reynolds as bassist and drummer Carlo Marquez.
Stolas played songs like "Circuit Theory", "Thief and the Hourglass", and "Captured Light" and spoke to the crowd making this a close and intimate experience for the few that showed Thursday night, Aug. 27, 2015.
About the Contributors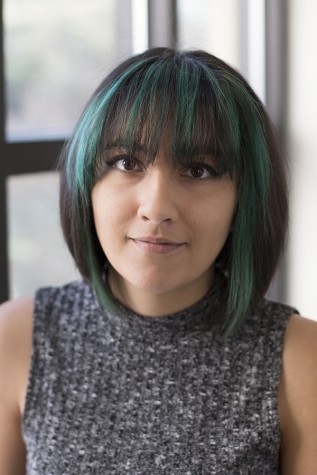 Daisy Rodriguez, Photo Editor
Born in Salinas, California, Daisy Rodriguez is majoring in journalism and will proceed to major in visual communications. She is a photographer of both...