A swinging good time
Dance is swingin' through Fresno and doesn't look to be stopping soon.
Every Wednesday night at 7 p.m., Kellie Townsend and Chris Pluhar host swing dance lessons in Studio 65.
Studio 65 is located at 2695 Maroa Ave. just south of Shields near the railroad tracks.
They moved from Santa Cruz after being members of the swing community there and now that they are in Fresno, they are committed to bringing a swing community here to Fresno.
"We moved here and there was nothing," said Pluhar. "So since we wanted to keep dancing we figured we should teach people so that we can dance with them."
The instructors  welcome all skill levels, even those who have never done swing dancing before, and understand that swing is not the most popular form of dance.
"When I was younger I didn't even know swing dancing existed," said Veronica Stumpf, a participant and instructor at Studio 65.
Every month, Townsend and Pluhar will be holding Lindy Hop lessons that are designed to give an overview of the dance style in four weekly classes.
This month, the series of lessons will begin Oct. 2. The lessons will last for an hour and will give time for everyone to dance with a partner.
At the end of the four weeks, you will have gained experience of Lindy Hop, and make some friends in the process.
"This is pure joy," said Pluhar. "You get your body moving, blood flowing and you get a non-verbal communication with this other person and it's just a lot of fun."
They not only offer lessons but also an open practice dancing that begins at 8:15 p.m.
While not required, wearing comfortable shoes is suggested because there will be consistent movement.
For $8, you can attend a group lesson and the open dance that happens after.
If you just want to spend some time on the dance floor, it costs $5 to attend the open dance.
A student ID will afford you a discount making the price just $5 for the  lesson and open dance.
For this week, Pluhar has agreed to give a special deal to community members and students.
"If anyone shows up with a new copy of this paper and shows this story," said Pluhar "I'll let them in free for this week."
About the Writer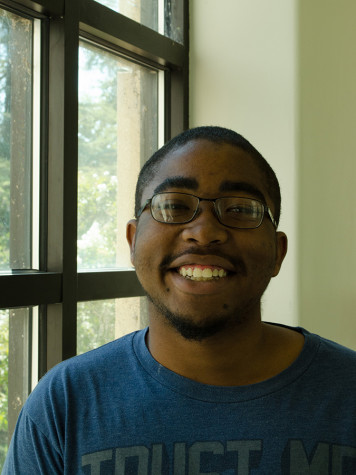 Patrick Forrest, Reporter
Follow @forrestp8
// Patrick is in his fifth semester at Fresno City College and at the Rampage. He was born Feb. 5, 1994 and raised in Chicago his entire...