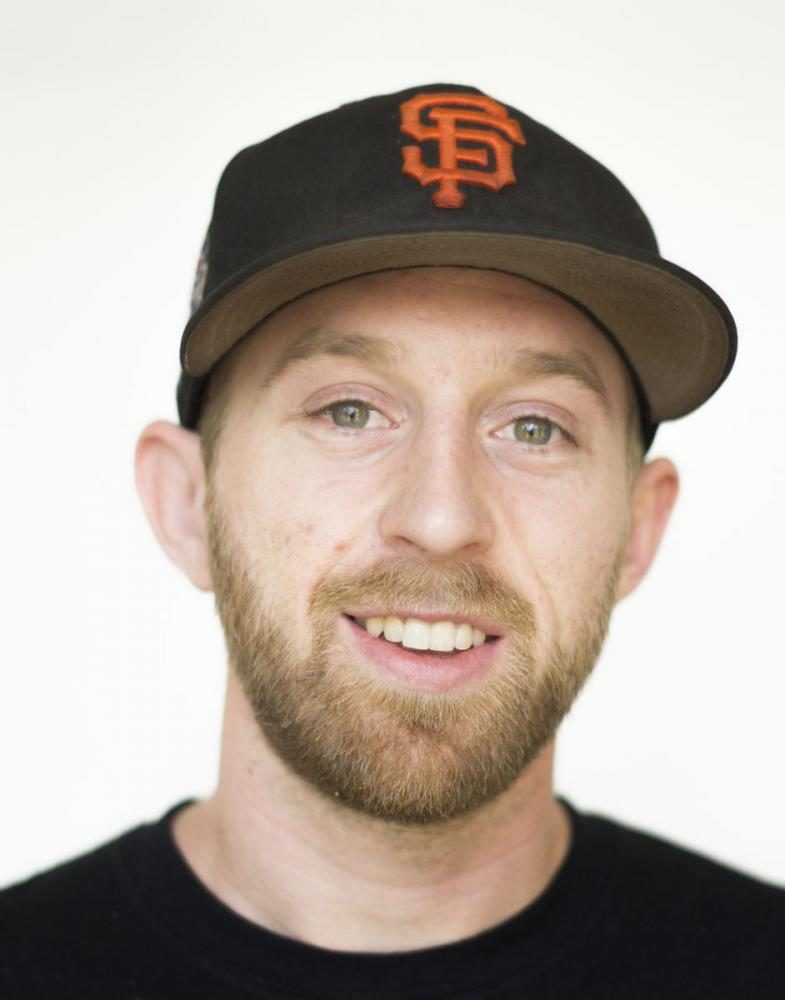 Seth Casey is a Journalism major at Fresno City College. A lifelong Fresno native, Seth graduated from Clovis West High School in 2009. After several years soul-searching while stumbling through general education courses, he has found a personal reverence for the art of journalism and newswriting. Having always enjoyed writing, Seth is excited to learn the techniques and the craft of delivering prompt and accurate news to readers.
His ambition is to promote credibility, candor and objective reporting in the news industry, specifically in the political and economic sectors.
This Fall 2017 will be his first semester writing for the Rampage, during which he hopes to learn and grow in the field of news production. Seth aspires to one day be a venerable voice within either the print or broadcast news industry, and to provide reliable, informative and thought-provoking news.
In high school Seth studied cinematography and has some background and familiarity with multi-media production, which he hopes to incorporate into his journalistic endeavors.
He enjoys following professional sports, and is an avid San Francisco Giants fan. He is also passionate about music of all styles, and enjoys playing and composing music on guitar and piano. Seth is the proud father of a six-year-old Pit-Bull mix named Lola, who has been his best friend since they met six years ago at the Fresno SPCA.
Seth plans on transferring to CSU Fresno in the spring of 2018, and wishes to make the most of his final semester at Fresno City College on the Rampage team.
Seth Casey, Reporter
Nov 15, 2017

Whether You're a Vegan or You're Hosting a Vegan, Here Are Some 'Turkey Day' Tips

(Story)

Nov 14, 2017

As Accreditation Nears, Administration Sets Goals

(Story/Media)

Nov 08, 2017

Taking Preventative Measures Can Curb Theft on Campus

(Story)

Nov 02, 2017

Staff and Faculty Hold Student Equity Conversation

(Story/Media)

Oct 25, 2017

FUSD Teacher Strike Could Impact FCC

(Story/Media)

Oct 25, 2017

President Goldsmith: One Year Later

(Story)

Oct 11, 2017

FCC Freshman Takes Lead in Community Activism

(Story)

Oct 06, 2017

Chris Young Delivers an Emotional Concert at the Fresno Fair

(Story)

Sep 22, 2017

Here's Your Chance to Sing the National Anthem at a Football Game

(Story)

Sep 22, 2017

1st2Know Means a Text Closer to Safety

(Story/Media)

Sep 13, 2017

Another West Fresno Campus Conversation Scheduled

(Story/Media)

Aug 30, 2017

Residents See Proposed West Fresno Campus as 'Beacon of Culture'

(Story/Media)

Aug 29, 2017

Veteran Resource Center to Receive More Funding

(Story)

Aug 29, 2017

McGregor Gives All, But Falls Short Against Mayweather

(Story)