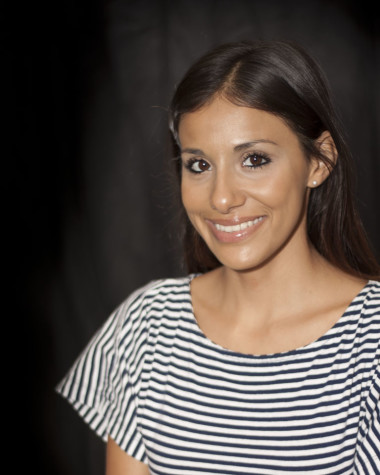 Follow @MissSydneyMonet
Sydney Monet Excinia was born and raised in Fresno, Cali. The eldest of three children, she quickly realized how her role as a "bigger sister" would play in her professional life. Sydney is currently a full-time student at Fresno City College, enjoying the many aspects of a largely diverse community college. This semester she serves as the business manager for the Rampage and will graduate in May with her AA in Journalism. This fall she will be a student at the University of La Verne where she will pursue as a double major in organizational management and business. Sydney has been a part of the Rampage staff since 2009; exploring the vast roles in journalism. During her tenure she has served as a reporter, news editor, managing editor, editor- in- chief and business manager. While furthering her education she hopes to master the technical, professional, humanistic, and conceptual skills necessary to be an effective leader in her future career. After graduating with a master's degree in public administration, Sydney plans to take some time off to travel and explore various countries and their bounding cultures.
In addition to her role with the Rampage Sydney also works as a part-time nanny for two school-aged boys and as a marketing coordinator for a local real estate broker. Despite her busy schedule Sydney always makes time to volunteer and spend time with her boyfriend and their beloved pets. Since starting college, she has been an active volunteer member with the American Red Cross, Animal Rescue of Fresno and the Fresno Chapter Links. She is also a local animal humane advocate where she prides herself on a non-profit service she started two years ago feeding neighborhood strays and fostering abandoned litters of puppies and kitties.
Sydney has many goals she hopes to achieve before she leaves this world, but her main aspiration in life is to create her own animal agency that serves as a low-cost hospital, educational and adoption center. Despite life's unexpectedness, she finds a great interest in exploring new ideas always challenging herself to reach her biggest goals and dreams in life.
Sydney Excinia, Business Manager
Apr 30, 2015

Turning Back the Clock: Cynthia Azari, president from 2009-2011, likely to lead college again

(Story)

Oct 03, 2012

pro/CON: Can free speech go too far?

(Story)

Sep 21, 2011

Music Student Dies in Auto Accident

(Story)

May 31, 2011

Summer Fashion on a Budget

(Story)

May 05, 2011

Summer Fashion on a Budget

(Story)

Mar 02, 2011

Azari Praised for Leadership and Inclusiveness

(Story)

Nov 17, 2010

Myspace Blog Costs Former FCC Student Dearly

(Story)

Oct 06, 2010

Are You Being Sexually Harassed?

(Story)

Apr 28, 2010

College mandates student e-mail

(Story)

Apr 07, 2010

Getting in the head of Nicole Reed

(Story)

Feb 24, 2010

Possible Financial Aid Boost

(Story)

Dec 02, 2009
Nov 04, 2009

Fresno City offers wordly insight to education

(Story)

Oct 21, 2009

Top 5 Costumes and Candies for the Spooky Holiday

(Story)