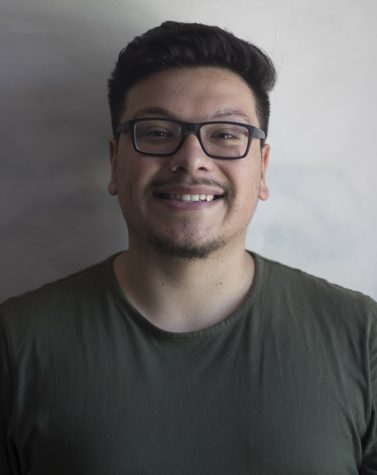 If you're looking for someone who loves to talk sports and has a passion for writing news about it, then Karl Cooke Jr. is your guy.
Karl, 24, is born and raised here in Fresno, Ca and hopes to achieve his dream of being a sports broadcaster or news writer for ESPN or NFL Network. He would also like to be a broadcaster for sports in Los Angeles if given the opportunity to do so. Karl is majoring in Journalism and is focused on setting his sights for BYU or Fresno State to continue for his Masters once he graduates here with his AA-T.
Karl is the youngest in his family with three older sisters and no brothers. He's very passionate about sports and is a fan of all teams in the LA area. In football he roots for the Rams, as well as the Lakers in basketball, and the Dodgers in baseball.
When he's not talking about sports, Karl is around his family or with his girlfriend just relaxing and watching movies or binge-watching shows from cable TV or Netflix. Karl also has a passion for music as he was once in choir for five years and aspired to be a recording artist. When it comes to animals, you can bet he loves being around them, especially dogs and sloths. Karl hopes to one day own his own sloth. His favorite foods are pizza, hot wings, and likes to wash them down with a cold Dr. Pepper.
Karl, Cooke