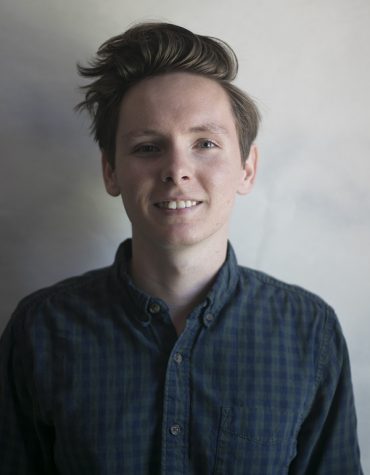 May third 1996 Fresno California: the day life began, at least for Gage Carmichael. He had a humble upbringing growing up in a single household with only his father. No matter what struggles went on his father's life, Gage had no clue.
Gage had a childhood filled with Star Wars and music, and to him that was all he really needed. Fast forward a few years, he is now 22-years-old and enrolled at Fresno City College.
As a first generation college student, school was not easily digested. He went from Reedley to Clovis Community and now to here trying to figure his future out. He started off as an engineering major being well aware of his dislike for numbers. His courses were filled up by the humanities which should have been his first clue, but Gage was insistent he could go through with engineering.
It was not until his first communications class that he realized his passion and full potential. He felt communications made sense to him, and his dad's voice in his head reminded him "it is not work if you love it." Gage is now pursing his degree in mass communications for public relations.
Aside from school, Gage has kept his interests in music and Star Wars; however, his tastes have grown. He enjoys traveling in search of good music and coffee. Enjoys shopping and keeping up with trends. The most impactful things in his life are his indulgences for photography, reading, and writing.
Gage Carmichael, Reporter
Oct 24, 2018

Gary Soto Gives Open Tour of his Museum to Students at FCC

(Story/Media)

Oct 24, 2018

Young Mother and Community Leader Runs to Lift Community Voices

(Story)

Oct 23, 2018

Can a Journalist Be Objective?

(Story)

Sep 26, 2018

Tower Yoga Comes To Form Within The Tower District Community

(Story/Media)

Sep 12, 2018

Somber Ceremony Marks 9/11

(Story)

Sep 12, 2018

'Relay for Life' Raise Funds, Hope for Fight against Cancer

(Story)

Aug 29, 2018

DSPS Works to Increase Student Interaction with Staff, Counselors

(Story)