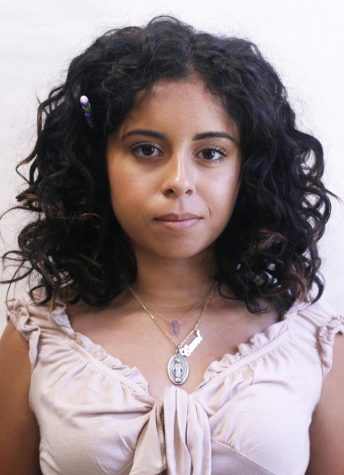 Camila Rivera is a 20-year-old, enrolled in Fresno City College majoring in
journalism. She was born in Brooklyn, New York City and raised in Fresno, California for most of her life.
Camila's love for writing began in junior year of high school when she was put in a journalism one class, there she realized the difference in techniques when writing news articles eventually Camila decided to join newspaper where she was assigned to be an editor there, she gained many new skills like interviewing and editing other peers articles, although Camila still needs some work with photography.
That experience in high school taught Camilla that journalism was meant to be in her future mainly because it was the only subject in high school she enjoyed and connected with.
Camila is also a member of USAS, United Students Against Sweatshops it is an organization where students and workers come together to organize a better contract for workers to have benefits and higher pay to live a life that makes ends meet, Camila is currently in the process of making a charter at FCC to help create an inclusive space for students of all backgrounds to fight in the common cause of workers rights.
In her free time Camila dedicates most of her time to her dog Rossco, who she considers to be her actual son together they go for long walks and most likely find them looking for restaurants that are pet friendly, which is very hard to find. 
Camila Rivera, Reporter
Aug 28, 2019

Why Students Should Say No to Sweatshops

(Story)