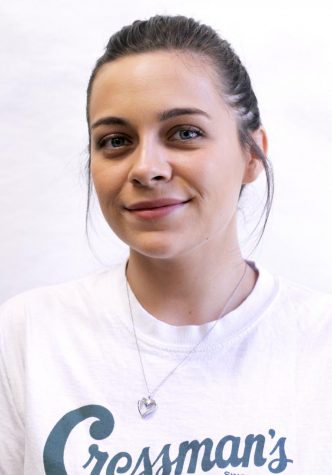 Avery Johnston, 26, is a third year college student at Fresno City College. She is graduating this semester from FCC as a journalism major. Avery will be transferring to Fresno
State as a public relations major this spring. Avery was born and raised in Fresno, California.
She hopes to eventually move to Northern California and work for a major company in their public relations department. She has loved journalism from a very young age. Avery insisted her elementary school have a school paper, and produced one issue with Avery as the editor in chief. She loved doing interviews and getting to choose what stories went on the cover. She carried her love for journalism over to high school and was writing for the paper during her junior and senior years.
Avery loves her two cats, named Finnegan and Alfie, and can often be found buying them unnecessary toys. In her free time she likes to watch television, read books, or try new recipes she has found online.
Avery Johnston, Reporter
Nov 13, 2019

Let it Grow for No-Shave November

(Story)

Nov 06, 2019

Living Undocumented

(Story)

Oct 09, 2019

How to Get a Campus Job

(Story)

Oct 09, 2019

We're All Jealous of Social Media Millionaires, but Should we Be?

(Story)

Sep 25, 2019

'I Am Done,' Bookstore Privatization Outrages College Community

(Story)

Sep 11, 2019

Bright Smiles at Low Cost at the Dental Hygiene Clinic

(Story/Media)

Aug 28, 2019

Fresno State Opens More Spots for Spring Admissions

(Story/Media)