FCC Mens Basketball Add on Another Win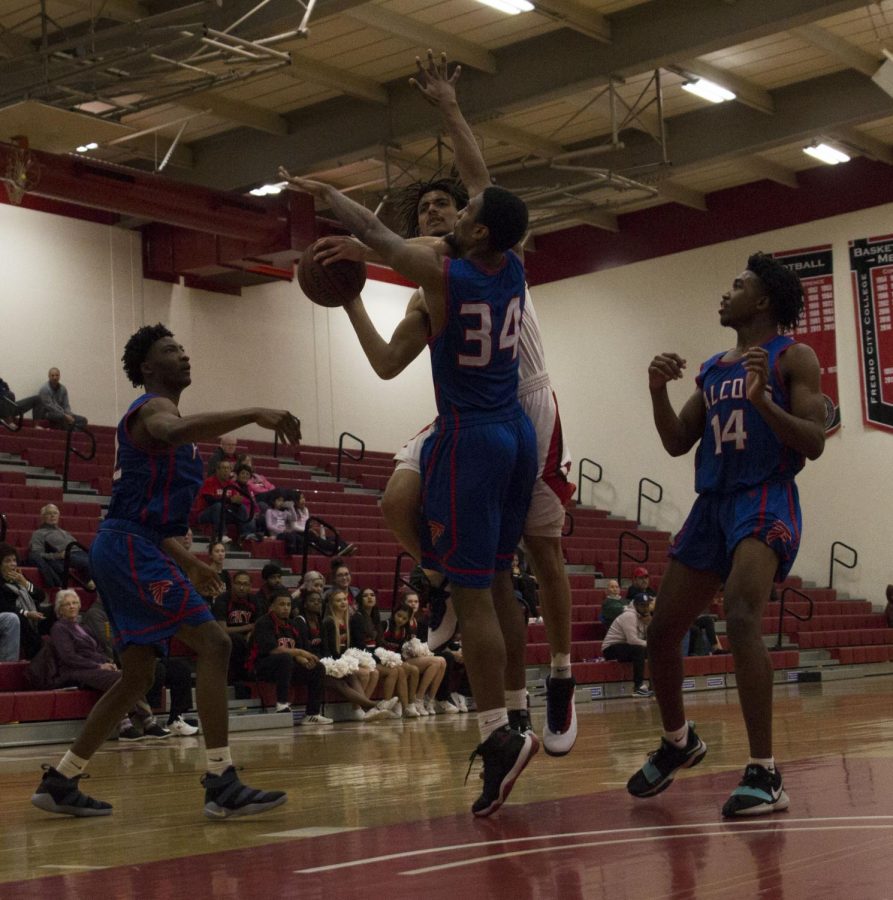 Fresno City College men's basketball team improved to 20-3 on Monday, Feb. 4 2019 against West Hills Coalinga, who are now 8-14.
David Rico came out on fire with back to back threes quickly making the game 6-0. Quality defense was played by both teams early, but the Rams kept forcing West Hills to shoot from the 3-point line where they struggled to knock down many shots. In the first half the bench all played good quality minutes as Coach Ed Madec kept rotating them in the game.  
At the half it was 45-33, but FCC was able to go on a run to finish the game with a final score of 81-60.
Ethan Richardson provided 13 points and 10 rebounds. David Rico also played well with 18 points on the night, shooting five for seven from the 3-point line. As a team they hit 13 3-pointers giving them a great advantage while West Hills went four of twenty from the 3-point line.
"We didn't want to play down to the level of our competition and we did exactly that and it showed in the second half," Madec said of the teams performance.
FCC ended up with 14 turnovers in the game while defeating West Hills Coalinga by 21 points.
"We got complacent because we lack maturity," Madec said of the Rams' ball security.
The Rams have a tough opponent next game. In preparation, Coach Madec stated that their "preparation mentally has to go to another level." The Rams expect to be ready for that game.
Coach Madec and the Rams will be searching for win against Cerro Coso on Wednesday, Feb. 6 at 6:00 p.m.
The next home game for the Rams is scheduled for Wednesday, Feb. 20 at 5:00 p.m. in the FCC gymnasium.