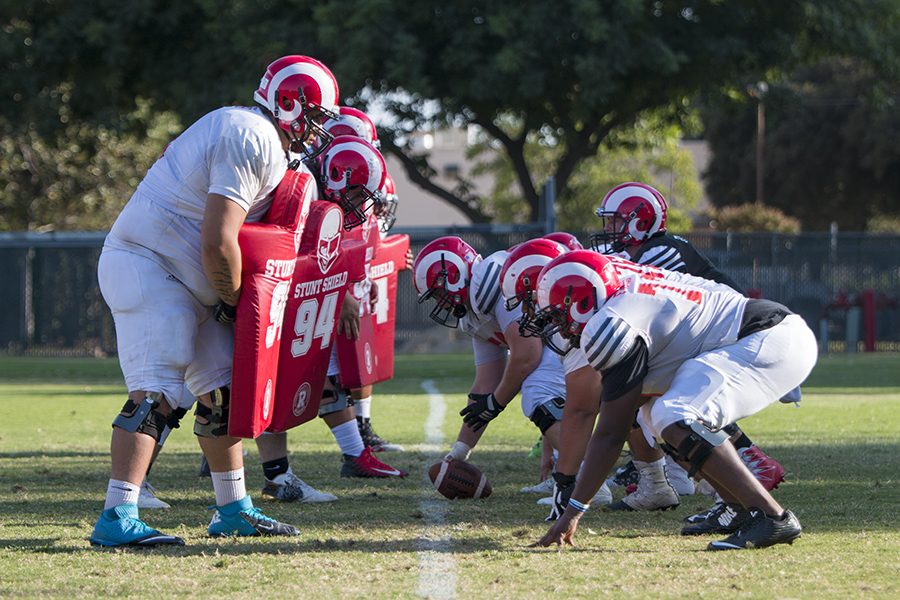 Courtesy of Rampage Archives
In a season that started off with much uncertainty after a 1-2 start, an offense that was near unresponsive to mid-season quarterback transition the Fresno City College (9-3) football's improbable run finally came to an end in Oakland at the hands of Laney College (10-2) on Saturday, Nov. 24.
The journey for this young Rams team was one that saw a team that had to play on the same page, but once the rhythm was found with switch to eventual Central Valley Conference offensive player of the year Jonah Johnson. FCC road that rhythm to an impressive seven game winning streak, a CVC title and a win in the first round of the playoffs against Butte.
On Saturday the journey came to an end as the Rams fell a game short of the CCCAA state championship game, losing to Laney College 24-7 in the NorCal championship.
The Rams kept the game close for much of the first half after an early touchdown from Laney the Rams came back with a score of their own early in the second quarter as Jonah Johnson connected on a big play to his favorite target Malik White for an 82 yard strike.
But unfortunately that would be all the Rams got as Laney struck back quick with a touchdown of their own making it 14-7 and shutting out a Rams offense that coming into the game was averaging 28.5 per game, holding them to zero in the second half.
The Laney defense gave Johnson fits as they held him to 13-27 with 192 yards and the lone touchdown.
The Rams lack of passing game was a microcosm of an offense that was having fits and the oft stout running game was held to under 100 yards for the game and ending up with 70 net rushing yards led by Wesley Graves with 45 yards.
On the other side of the ball the defense had a tough time defending the Laney rush attacks as their game plan called for pounding the ball head on against a very tough Ram defense.
All three of the Laney touchdowns came by way of the ground attack and Laney finished the game with an even 200 yards on the ground on 37 attempts.
Even though the season did not end the way this Rams team wanted they have a lot to look forward for next season as this very young Rams team seems to have finally gotten over the growing pains that plagued them throughout the season.
Next year this Rams team should have more than half it team returning to build upon the success this season and ultimately finish the job that was started this season.