Fresno City College Dismantles Reedley
The Fresno City College women's basketball team reigned supreme in their fifth consecutive win this season on Feb. 14, with a 29-point lead win over Reedley College and a 91-60 final score.
In the beginning of the first quarter, the Rams' Bria Fernandes was able to get possession of the ball three times and followed through with three successful 3-pointers. The Rams dominated the first half of the game by exercising full control over the court, and combined that with aggressive offensive plays that exhausted the Reedley Tigers' defense well into the final quarter.
FCC currently ranks No. 4 in the Women's Basketball Regional North poll, and No. 8 in the state poll, according to California Community College Athletic Association standings.
Coach Brian Tessler said winning this game sets up the Feb. 17 tournament with Merced College. The Rams will have the opportunity to advance to the playoffs if they win that game, which would leave them in a three-way tie for first place and could earn them the No. 2 spot in the Northern California playoffs.
With playoffs quickly approaching, and despite the Rams pocketing another win, Tessler says his team has a couple of areas to focus on improving after the Valentine's Day game against Reedley.
"Were gonna change our style of play. They're really quick," Tessler said.  "We have to change up against them, try to change up the tempo, and do some things to kind of keep them in front of us."
Though the women's basketball team are constantly employing motivational techniques that can get the entire auditorium amped up, it's the ability to integrate sportsmanship and skill into on-the-court execution that Tessler finds is most rewarding.
"I don't think you can say we have a lot of fun in practice," Tessler replied. "In order to play at that level, and at that place, you [have] got to work really hard."
About the Contributor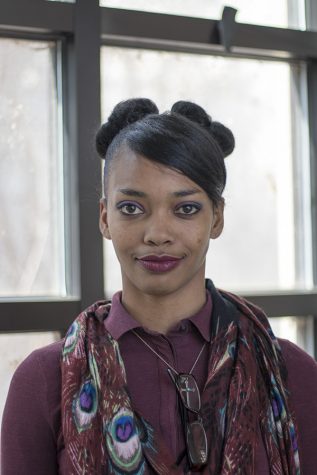 Loren Marcotte, Reporter