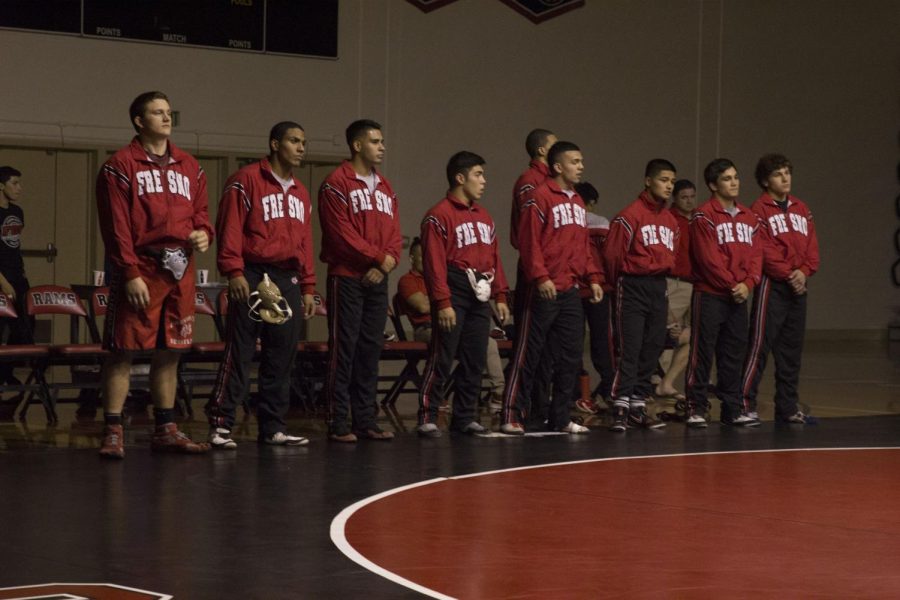 Jorge Rodriguez
When it comes to wrestling, some people know it as the sport that involves two people pushing and shoving each other, trying to pin the other on the mat.  
In fact, that is true, but for the Fresno City College wrestling team, it is a lot more than that.
The FCC wrestling team is at the top of their standings, winning every meet that they have so far, with a record of 8-0.  They are the only team in their division that has won every match.
Throughout the years has been very successful and their head coach, Paul Keysaw has a lot to due with the team's success.
Keysaw started off as an assistant coach in 1991 at Bakersfield College and later he became head coach at Moorpark College.
It was not until 2006 that Keysaw joined FCC as head coach of the men's wrestling team.
Keysaw is now entering his 12th season as head coach of the wrestling team at FCC.
Going up against many great teams, Keysaw has helped the team grow season to season.
"We strive every year to be state champions," Keysaw said. "We have a lot of work ahead of us. We are off to a good start and we need to keep that momentum going for another 45 to 50 days until the state championship."
The state championship will take place at San Joaquin Delta College on Dec. 9.
The FCC Rams just won their previous match on Oct. 17 against Chabot College with a score of 39-14.
With the team's great win at the Northern Regional duals at Santa Rosa on Oct. 14, it only adds to the success that the team has seen from the start of the season.
FCC are expected to play against Modesto Junior College on Oct. 25
In the first two weeks of December, the men's wrestling team will have their postseason  matches in hopes to add to their state championship individual total.
Keysaw said,"We want to win the state championships."