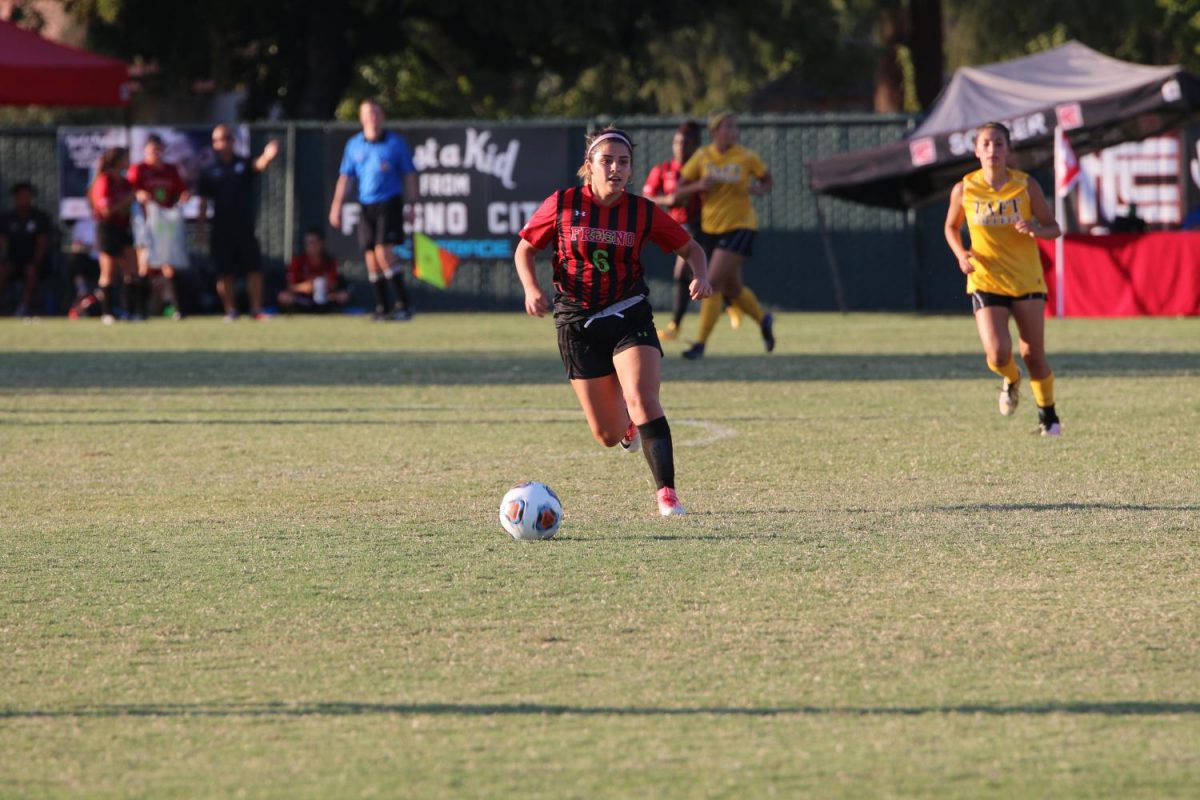 Melissa Moua
The Fresno City College women's soccer team won another victory at home against the Taft College Cougars with a final score of 7-0 on Sept. 26.
After knocking down the number one team in the nation Cerritos College on Sept. 20, the FCC women's soccer team remains undefeated and is now number two in the nation.
The Rams continue to prove their hard work by scoring the first goal within the first five minutes of playing time.
Left-wing Sophia Zertuche scored the first goal against Taft College, giving the Rams a head start in the game.  
While going back on the field, the Rams were quick with their defense, making sure the ball remained on their side of the field.
Thanks to an assist by center Jasmine Garibay, forward Raina Wristen was able to score the team's second goal of the match.
Eager to score, Taft College tried their hardest to get the ball past FCC's goalkeeper Kailey Lemon, but failed to do so.
The Rams were able to maintain their dominance by scoring 4 goals total in the first half and having a great lead for the second half.
Once the second half started, the Cougars seemed determined to score a goal against the Rams.
Unfortunately for Taft, the Ram's center Ariana Rodriguez did not let the team down by scoring the 5th goal for the Rams.
The Rams next two goal came thanks to forward Ashtyn Bracamonte in the 54th minute and forward Taylor Alkire in the 82nd minute.
With their quick reflexes and teamwork, the Rams finished strong, ending the game at 7-0.
"We did exactly what our coach wanted us to do," defender Alyssa Damien said. "Everyone's goal in our league is to beat us."
"Our biggest concern right now is to continue getting better every game," head coach Oliver Germond said. "The big picture for us is to try to win the state championship."
FCC now has an undefeated record of 9-0 and is now ranked number 2 in the nation, according to the 2017 Junior College Women Poll 4.