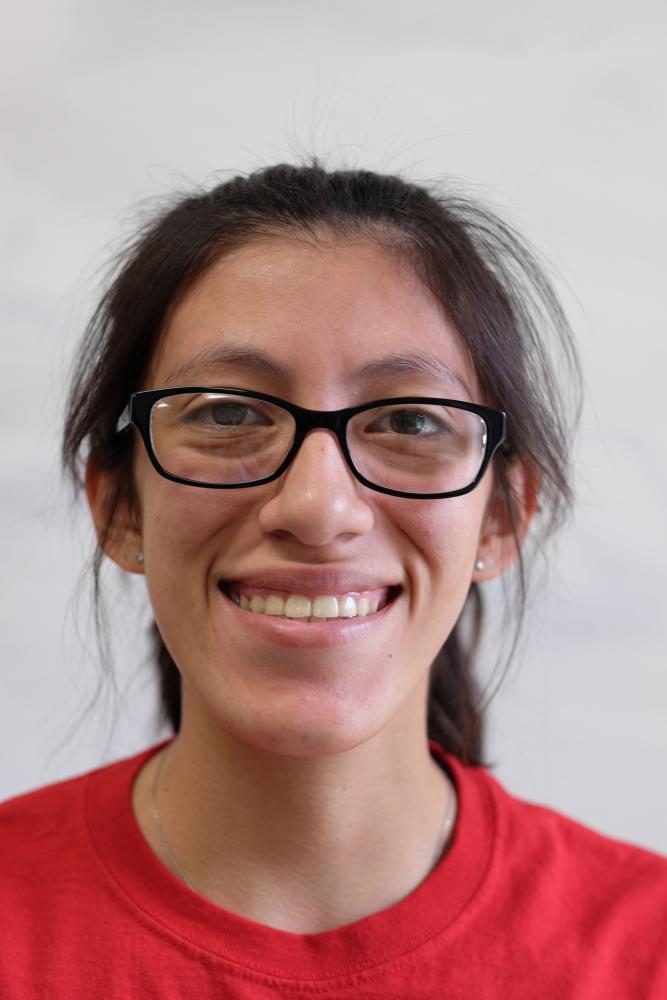 Ram Reyes
Makayla Cervantes, Rams Volleyball captain and rising star, exhibits a mental toughness and patience that elude most young people. She said she learned and developed those character traits through sports and life experiences at a young age.
Born in Clovis, Cervantes' family is a big part of her life both figuratively and literally. She is one of seven children and grew up with three brothers and three sisters which she said can lead to many moments of differences and bonding.
"I shared a room with a sibling up until I was 16," she said. "A while back, there was one point where all of us kids had to stay in one room. I'd say we would have our fair share of arguments."
Cervantes' family has always been immersed in sports. Both parents were athletes and instilled that competitive attitude in their children.
Cervantes has brothers who competed on the gridiron, but it seems that the main sport in the Cervantes household takes place on the volleyball court.
"My mom used to play volleyball when she was younger and my sisters used to play volleyball in high school," Cervantes said.
The presence of volleyball in the household led Cervantes to begin her volleyball career in the sixth grade and develop a passion that made it her main sport of focus while at Central West High School. Since then, it has been volleyball all year round, but while at Fresno City College she has begun to develop a new passion.
In her third semester at FCC, she is currently a nursing major and is quickly realizing that science is the field that she is most passionate about. With ambitions of being an anesthesiologist,  she has set a timeframe for herself.
"In five years, I see myself in the nursing program," she said.
She hopes she'll be able to continue her career goal in an area nearly 1,000 miles away from her hometown– in the state of Washington, where a couple of schools have caught her attention.
While wanting to maintain growth, she would also like to branch out from her valley roots, "I'm definitely trying to leave, hopefully out of state," she said. "I was looking at Seattle Pacific and Central Washington University as well."
Cervantes mentioned being a student-athlete can be difficult when trying to juggle school, sports, and life. With so much hard work and dedication, student athlete's spare time can be hard to come by.
"Sometimes I do wish I had more spare time," she said.
When she does have spare time, she spends it just like a typical college student with time on her hands. "If I have any spare time I usually stay at home and watch Netflix," she said. When she is not binge watching episodes of "The Office" or "Grey's Anatomy," she spends time playing the piano and has a vast love of music.
Head volleyball coach Kieran Roblee has high praise for Cervantes as both a player on the court and student off.
"Makayla is the arctic fox, that is what we love about her, she is very unassuming but her consistency to make great things happen on the court is invaluable," Roblee said, "She is a leader for us through her calm demeanor and competitive focus."