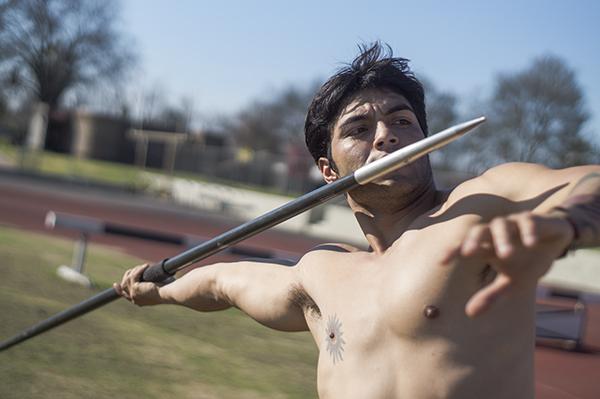 Ram Reyes
The Fresno City College track team is preparing for another season with new faces and some returning runners from last season's Central Valley Conference second place finish.
"Our numbers are comparable to last year's," said head coach Jesus Reyes." We're a lot younger than last year with more talented freshmen coming in."
Only eight sophomore are coming back, and the coach is hoping they will have to step up and be leaders for the incoming freshman.
"These returning sophomores were big point earners in last year's state meet; they'll be looked to as leaders this year," Reyes said.
David Booker is one of the sophomores looking to improve last season's results. "Our goal as a team is to improve on what we did last year," Booker said. "We're always building team chemistry."
Even with a team made up mostly of freshmen, the team don't lack confidence on the track as most freshman would, which bodes well for this year's team.
"We're a work in progress, have to work and lift hard, said assistant coach Robert Foster.
"It's an adjustment."
Against tough competition with College of the Sequoias and Merced College every year, Coach Reyes hopes that the Central Valley Conference adds more teams to fortify its conference
The FCC team will start its quest for a state title at San Mateo on Feb. 13.