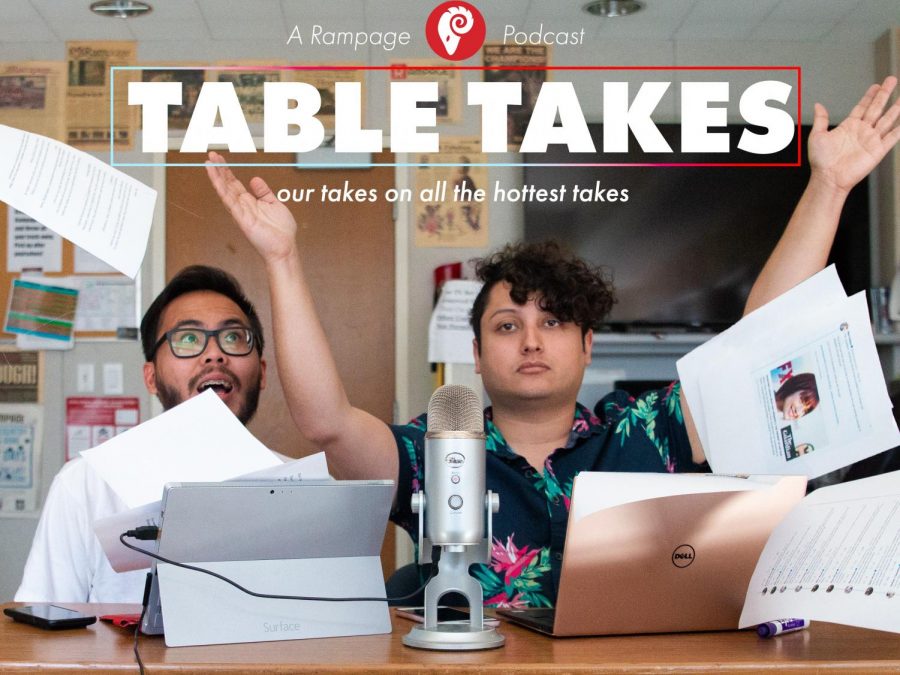 Ram Reyes
Tommy and Ram discuss Elon Musk's Twitter rant about the biased anti-Tesla media and his Pravda solution. Elon is no stranger to hot takes but neither are the plucky and unflappable hosts of Table Takes.
Tommy Tribble is the Editor-in-Chief of The Rampage, and you can find him on Twitter @tomiiwrites and Instagram @tommylikesit. Ram Reyes is the Art Director of The Rampage and can be found on Twitter and Instagram @_ramuel.
The intro song is "moon chillin" by epsilon not.